How to Create a 'Buy X Get Y' Discount on Shopify
Last modified: March 2, 2023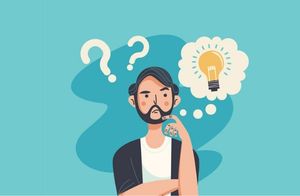 The 'Buy X Get Y' discount is a very popular offer around the world. Customers love it because it offers a lot of value. The offer will attract new customers, and bring in old customers for your store. Using the Shopify discount section on your website, you can offer this and promote it across the internet.
This article shows you how to do this manually. Or, you can use a discount app, like this one here, to help you run these types of campaigns for your store.
Step 1 – Login
Login into your Shopify store using your credentials.
Step 2 – Discounts
Within the Shopify dashboard, find the 'Discounts' option that is located on the left-hand side. You can then click on this. If you're struggling to find it, it is the option with a percentage badge icon.
Step 3 – Create Discount
Now you can click on the 'Create Discount' option. This is on the top right hand corner of the screen.
Step 4 – Configure
Now you can configure the discount's attributes. There are several aspects to this, these are as follows:
Discount Code: The specific code that customers will need to enter to get access to you offer. This can be automatically generated for you if you want.
Options: In the discount type, there is an option for 'Buy X Get Y'. Select this.
Customer Buys: Select the specific products or collections and then set the amounts at which the customers need to have in cart to qualify for the discount.
Customer Gets: Decide what the customer gets when they've met the requirements as you've entered in the previous area.
At a Discounted Value: Enter in the discounted value that you're offering the 'customer gets' products at.
Set a Maximum Number of Uses per Order: Select the number of times that the customer can use this offer in one cart.
Customer Eligibility: Select all the customers or customer groups who can apply the discount to their cart. If the list available doesn't contain the right customers, you might need to create the list yourself.
Usage Limits: How many times can this offer be used by your customers.
Active Dates: You can decide when the offer starts and how long you would like the discount to last for.
Step 5 – Save
Now you can save your discount and it will become active on your store.
Final Word: How to Create a 'Buy X Get Y' Discount on Shopify
Don't lose out on potential sales. Entice more customers to spend on your Shopify store with 'Buy X and Get Y' offers. These can be set up manually on your store or with some of the best apps available on Shopify.
Avi Klein
Vast experience in the online world. SEO expert, Web developer and consultant to several online companies.
Read more...
. Read more about
our approach
to reviewing themes and plugins.