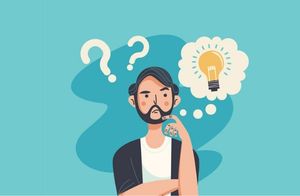 How to Create a Dropshipping Website
Last modified: December 15, 2021
Dropshipping is a great way to get into eCommerce when you don't have a huge amount of money. You only need to buy a website domain, get hosting on a platform like Shopify, create your website and then select the products. You don't need to buy in any stock as this is only purchased when you've made a sale and only what you need to fulfill the order. However, to get working, you need to know how to create a dropshipping website.
Here are some guidelines on how you can build a dropshipping website to convert.
Recommended: What are the Best Shopify Dropshipping Apps?
| # | Name | Image | |
| --- | --- | --- | --- |
| | Shopify | | More Info |
| 1 | Spocket-World Wide Suppliers | | More Info |
| 2 | Syncee - Global Dropshipping | | More Info |
| 3 | Printful-Sell Printed and Embroidered Items | | More Info |
| 4 | Sup Dropshipping | | More Info |
| 5 | DropCommerce | | More Info |
| 6 | Modalyst-Sell Brand Name Products | | More Info |
| 7 | Ali Orders-Fulfill Orders Easily | | More Info |
| 8 | Blanka - Private Label Beauty | | More Info |
| 9 | Dropified-Automate Your Dropshipping Business | | More Info |
| 10 | ProductPro-Improve Your Dropshipping | | More Info |
| 11 | Spreadr App-Dropship Amazon Products | | More Info |
| 12 | Importify-Get Products from Tons of Suppliers | | More Info |
| 13 | Inventory Source-Sync Thousands of Dropship Products | | More Info |
| 14 | BigBuy EU Dropshipping-Dropship High End Brands - Inactive | | More Info |
| 15 | MXED-Pop Culture Goods - Inactive | | More Info |
| 16 | Fulfillbot: Dropshipping Agent | | More Info |
| 17 | KakaClo | | More Info |
| 18 | Roxie | | More Info |
| 19 | Shopoo | | Inactive |
| 20 | Oberlo-Get the Best Produtcts for Your Site | | Inactive |
Step 1 – Choose a Good Theme
The first thing you need to do is to choose a theme that's right for your niche. Themes on Shopify, and any other platform, tend to favor a specific niche like fashion, computers, and more. Therefore, you want to choose a theme that is more suitable for you.
Another thing that you want to consider is speed. Improving the website's speed is vital for success. For every second that it takes for your website to load, you will lose about 7% of your revenue. And you can also rank lower on Google and other search engines that mean that you can have less traffic to your website.
Step 2 – Create Pages
Now you need to create pages on your website. Your home page should already be up and running. You can customize it with colors, text, images, videos and more. Remember to ensure that you're optimizing the pages for search engines. The higher you can rank on Google and other sites the more traffic that you will gain.
You should also look at creating other pages like the privacy policy, delivery information, terms and conditions and more.
Step 3 – Add an App
Now you need to add an app to your website that can help you connect your website to the marketplaces where you can select your dropshipping products. There are numerous apps available. Some of these are for free like Oberlo.
These apps can also have additional features that can help you manage your website easier.
For instance, you can use apps where they have a semi-automated fulfillment feature where a click of a button can automatically order the products from the merchants and get them shipped out to your customers. This can be a good way to build a quick process within your business.
Step 4 – Add Products
Once you've added the app you can search for products that you want on your store. Most of the dropshipping apps that are available include an import feature. There are also options to bulk import products to your store.
Be sure that you edit all products that you import to your Shopify website. This allows you to rank better on search engines and also to be more unique. Many customers will visit two or three websites before they make a purchasing decision.
Final Word: How to Create a Dropshipping Website
Above are quick tips on how to create a dropshipping website. The process is really simple and takes just a couple of hours of your time. The average Shopify website can then sell within 14 days.
Offers & Promos