How to Create Passive Income in Real Estate?
Last modified: April 12, 2022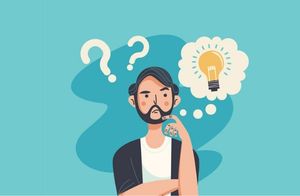 If you're thinking about improving the income for your real estate business, then you might want to consider several options. Here's how to create passive income in real estate.
Affiliates
One of the first things that you should do is to create passive income through affiliate schemes. When someone is moving house, there are lots of different services that they need including legal help, packing, transport, insurance and more.
These are all services that you can link to with your business and when you sell something to your customers with these services, you can get a commission from the seller. This can be a quick and simple way to improve revenues without having to do any more work.
You can sell these affiliate links in person or through a website to make sure that you're maximizing your chances.
Sell Books
Another option is to create a book that you can sell online or in your offices. There are numerous books that you can create and sell. For instance, some of the books that you might want to create for your audience include things like:
How to improve the value of your home.
How to sell your home without the stress
How to buy a new home that is investable
There are lots of different books that you can write for various audiences. And you can release new books all the time.
Selling books can also be done online through a Shopify website with the use of Lulu. These can be ebooks or you can sell print on demand books.
Advertising
If you're still producing physical catalogs of your new properties for sale, you can sell advertising on your catalogs. You can set a price and advertise local businesses when they pay you per edition that they're included in.
Some of the brands that are good for this are the same that you would affiliate market with. But you can look for other brands like electricians, plumbers and more.
Mixing it Up
One of the most important things about passive income is that it is a revenue stream that requires very little effort from you after the sale has been made. Therefore, you can build several different revenue streams that generate passive income.
This allows you to have lots of revenue streams that can get customers at whatever point in the purchasing journey they are.
If you have a website, it also means that you can start to earn revenue even when the office is not open.
Final Word: How to Create Passive Income in Real Estate?
If you're an owner of a real estate business, then you might want to find ways that you can earn more revenue. This can be tough, even in good markets, you've got to get revenues up through numerous methods. Passive income is a great option. Above we show you three ways how to create passive income in real estate. These are simple options that can be created within just a few hours on a Shopify website.
Avi Klein
Vast experience in the online world. SEO expert, Web developer and consultant to several online companies.
Read more...
. Read more about
our approach
to reviewing themes and plugins.