How to Deal with High-Risk Orders on Shopify
Last modified: December 2, 2021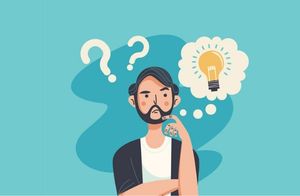 Shopify is one of the biggest and robust eCommerce platforms for anyone to create an online store. And there are millions of transactions that take place on Shopify stores throughout the day. Some of these will be from less than honest sources and could be considered high-risk.
What do High-Risk Orders Mean?
Technically, a fraudulent or high-risk order is when a transaction on a credit/debit card has not been authorized by the owner of the card. This can include cards that have been lost, stolen, not received, faked or fraudulent. At the same time, you can have orders that have been made by dishonest customers, like those that will claim orders were not received or claim products were damaged by you.
There are high risks when it comes to fraudulent orders. The first is that you might not get paid for the products/services that you give to the customer. Therefore, you're out of pocket for the time to process the order and the products are with the person who made the order.
In addition, if the credit card company invalidate the order, you're often left with a chargeback. Therefore, you lose out financially as well. This can be very expensive for your business.
You might think that a fraudulent order is found quickly. But the truth is that reports have found it can take more than a month for a fraudulent order to be discovered. This is often a long time after you've fulfilled an order.
How to Detect a Fraudulent Order on Shopify
There are several ways that you can test whether an order is fraudulent. Here is a quick list:
Verify IP address – Check that the customer's IP address is located from the same area that they're claiming to be from. You can also check the IP address for a web hosting company. You can also check that the customer is not using a proxy service for their IP address.
Call the phone number on the order – If you're struggling with the IP address, you can call the customer via the phone number that was placed on the order. This is a great way to confirm some ideas and you can use services like 411.com to check that the phone number given is located within the same billing area. Fraudulent customers usually use invalid phone numbers.
Search for the email address – Another option is to search for the email address on Google or another search engine. The reason for this is that are often social media posts or websites that detail fraudulent email addresses in good detail. Therefore, you can check your email address against those that have been listed before.
Final Word: How to Deal with High-Risk Orders on Shopify
Once you've checked your orders for fraudulent behavior, you can complete or cancel the order as needed. Alternatively, instead of doing the work for you, you can use a fraud-checking app (like this one) that can do the work for you. And remember, Shopify does do a fraud check for you as well.
Avi Klein
Vast experience in the online world. SEO expert, Web developer and consultant to several online companies.
Read more...
. Read more about
our approach
to reviewing themes and plugins.