How to Deal with High-Risk Orders on Shopify
Last modified: November 29, 2023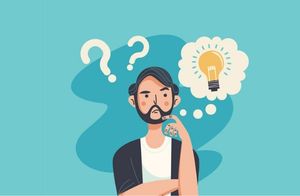 Shopify is one of the biggest and robust eCommerce platforms for anyone to create an online store. And there are millions of transactions that take place on Shopify stores throughout the day. Some of these will be from less than honest sources and could be considered high-risk.
Key Takeaways
1
Detect Shopify fraud by verifying IP addresses, calling order phone numbers, and searching email addresses online.
2
Utilize Shopify's machine learning algorithms and leverage third-party anti-fraud apps for advanced risk assessment.
3
Build customer trust through transparent communication and efficient handling of chargebacks and disputes.
Recommended: 10 Best Shopify Fraud Protection Apps – [2023]
#
Name
Image

Get a Free Custom Shopify Store
1

Shipping Address Validator

2

Beacon ‑ Fraud Inspector

3

NoFraud Fraud Protection

4

FraudBlock Fraud Prevention

5

Fraud Filter

6

ClearSale

7

Signifyd ‑ Fraud Protection

8

FraudLabs Pro Fraud Prevention

9

Thirdwatch: Reduce RTO with AI

10

Fraud Killer

Show More
What do High-Risk Orders Mean?
Technically, a fraudulent or high-risk order is when a transaction on a credit/debit card has not been authorized by the owner of the card. This can include cards that have been lost, stolen, not received, faked or fraudulent. At the same time, you can have orders that have been made by dishonest customers, like those that will claim orders were not received, or claim products were damaged by you.
There are high risks when it comes to fraudulent orders. The first is that you might not get paid for the products/services that you give to the customer. Therefore, you're out of pocket for the time to process the order and the products are with the person who made the order.
In addition, if the credit card company invalidate the order, you're often left with a chargeback. Therefore, you lose out financially as well. This can be very expensive for your business.
You might think that a fraudulent order is found quickly. But the truth is that reports have found it can take more than a month for a fraudulent order to be discovered. This is typically a long time after you've fulfilled an order.
How to Detect a Fraudulent Order on Shopify
There are several ways that you can test whether an order is fraudulent. Here is a quick list:
Verify IP address – Check that the customer's IP address is located from the same area that they're claiming to be from. You can also check the IP address for a web hosting company. You can also check that the customer is not using a proxy service for their IP address.
Call the phone number on the order – If you're struggling with the IP address, you can call the customer via the phone number that was placed on the order. This is a great way to confirm some ideas, and you can use services like 411.com to check that the phone number given is located within the same billing area. Fraudulent customers usually use invalid phone numbers.
Search for the email address – Another option is to search for the email address on Google or another search engine. The reason for this is that are often social media posts or websites that detail fraudulent email addresses in good detail. Therefore, you can check your email address against those that have been listed before.
Strategies for Managing High-Risk Orders on Shopify
Understanding Shopify's Risk Analysis
Shopify employs machine learning algorithms to identify high-risk orders. However, the process lacks transparency, often leaving merchants with vague reasons for the high-risk label.
It's crucial to review Shopify's fraud analysis and consider additional checks like IP address investigations and customer contact for further insights.
Enhancing Order Review Processes
Implementing robust order review processes is key. This includes training staff to recognize fraud indicators, verifying customer information, and utilizing external data sources for additional validation.
A comprehensive approach ensures a thorough evaluation of high-risk orders, reducing fraud risks.
Utilizing Third-Party Anti-Fraud Apps
Consider leveraging third-party anti-fraud apps available on the Shopify App Store.
These apps offer advanced features like white box risk scoring and data enrichment, providing a clearer picture of high-risk orders and aiding in more informed decision-making.
Proactive High-Risk Order Management on Shopify
Implementing Fraud Prevention Measures
Educate yourself on common fraud tactics and use tools like address verification systems, card verification codes, and 3D Secure technology.
Regular transaction data analysis helps in identifying suspicious patterns, enhancing your fraud prevention strategy.
Managing Chargebacks and Disputes
Maintain detailed records of transactions and customer interactions. Promptly respond to chargeback notifications with compelling evidence to increase the chances of successful dispute resolution.
Collaborate with payment gateways to understand their chargeback protection mechanisms.
Building Customer Trust
Maintain open communication with customers, especially regarding verification steps or delays due to high-risk order management.
Transparent refund and return policies help in building trust, even in high-risk order situations.
Conclusion: How to Deal with High-Risk Orders on Shopify
Once you've checked your orders for fraudulent behavior, you can complete or cancel the order as needed. Alternatively, instead of doing the work for you, you can use a fraud-checking app (like this one) that can do the work for you. And remember, Shopify does do a fraud check for you as well.
FAQs
How can I reduce the number of high-risk orders?

Implement strict verification processes, use address validation services, and use fraud detection apps. Educate your team on spotting fraudulent patterns.

Should I contact Shopify if I receive a high-risk order?

Yes, it's advisable to contact Shopify when you receive a high-risk order. They can provide guidance, insights, and potentially flag or block fraudulent transactions, enhancing your store's security.

Can customer reviews help in identifying fraudulent orders?

Customer reviews can provide insights by revealing inconsistencies in product feedback that may indicate fake customers, but they aren't reliable for fraud detection. Use Shopify's tools and manual checks.
Avi Klein
Vast experience in the online world. Shopify Expert, SEO expert, Web developer and consultant to several online companies. Read more about
our approach
to reviewing themes and apps.