How To Decide What To Sell On Shopify
Last modified: March 19, 2023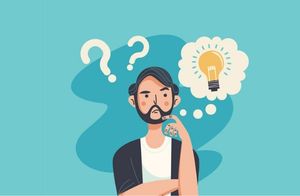 Selling online is one of the best ways to start a business nowadays. It offers low-cost entry to a market and a great way to reach audiences who are shopping online now more than ever. Selling using Shopify allows you to compete with larger businesses, receive payments quicker and reach a global audience without the expense of lots of physical stores.
However, one of the most challenging aspects of your new business venture is identifying a product to sell.
So, here are some ways to identify opportunities to find a new product. If you're using dropshipping to sell products, you can also use this guide here.
Using Keywords
Keywords are a great way to find opportunities in the market which are available to enter. By looking at those keywords that are trending, which can be found using Google Trends, you can discover what audiences are looking for. With this information you can find products to sell and then create the Shopify store for them.
Remember that this strategy has lots of potential for short term success. But trends can sometimes fall flat and you would need to rethink what products you want to sell. However, with the right brand name, you can actually constantly update what you sell to match current trends.
Create Branding That Is Unique And A Product You're Passionate About
This approach requires you to commit to something that is of interest to you. Then you need to create a branding that is innovative, different and unique from other brands selling similar products. When you're passionate about a product, you can often sell it better than a product you know nothing about.
Identify Customer Pain Points/Passions
If you've worked in a specific industry for a long time, then you will know what is causing issues with customers. This can move you to find and sell a product that deals directly with the pain point. This will create a unique position and a perfect sales angle for you to sell to customers.
Alternatively, you can also find what customers are passionate about and sell something to them. Customers who are passionate about something will often search for them on the internet for long periods of time. They will also spend a significant amount of money on those activities.
Use Dropshipping
You can also use dropshipping programs, like Obero to find products that sell well and have great customer reviews. You can then use the reviews and sell the products on your site. Customers trust peer reviews more than marketing materials, so this is a great way to build a powerful marketing platform by sourcing products from a manufacturer and using the reviews they have of the product to convince customers to buy from your store.
After you have chosen what you want to sell on your site, you can start to build your brand and grow your business. With the right product, you can succeed.
Avi Klein
Vast experience in the online world. SEO expert, Web developer and consultant to several online companies.
Read more...
. Read more about
our approach
to reviewing themes and plugins.