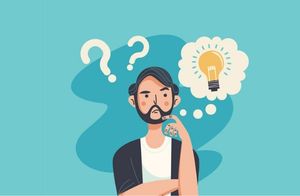 How To Discover What Shopify Theme I'm Using
Last modified: December 2, 2021
If you don't know what Shopify theme you're using, you need to quickly check. Each theme has different styles and some can have features that mean an app isn't required.
Recommended: 13 Best Converting Shopify Themes
#
Name
Image
Shopify

More Info

1

BoosterTheme.com

More Info

2

Shoptimized™ - Highest Converting Shopify Theme

More Info

3

Debutify

More Info

4

Retailer Multipurpose Fastest Converting Shopify Themes

More Info

5

Luce

More Info

6

Polaris

More Info

7

Jumpstart

More Info

8

Plain

More Info

9

Symmetry

More Info

10

Palo Alto

More Info

11

Korando

More Info

12

Pop

More Info

13

Everything

More Info

Show More
The Main Way To Find Out What Theme You're Using
Step 1: Log In
Log in to your Shopify dashboard using your user credentials.
Step 2: Themes
Go to the 'Themes' section. In this area, you will find all the themes you've installed on your store. The one at the top will be the theme that is in current use. All the themes below are unpublished themes. You will only have one theme in use at any time.
The First Alternative Way
Step 1: Visit your store
Go to your store page in a web browser.
Step 2: Page Source
Right-click anywhere on the page and click on the 'View page source'.
Step 3: Find Theme
Then do a search in the page source dialogue box for the word theme. The theme name will appear in the first line.
The Second Alternative Way
Step 1: Visit your store
Go to your store page in a web browser.
Step 2: Copy The URL
Copy the URL of your website.
Step 3: Visit Our Theme Detector
Visit our theme detector here. Paste in your URL into the theme detector box and press search.
This free tool will tell you what theme you're currently using.
There are lots of themes we review on our site. You can read all of our reviews here.
Recap:
Offers & Promos