How To Display An Excerpt From A Blog Post On Shopfiy
Last modified: December 2, 2021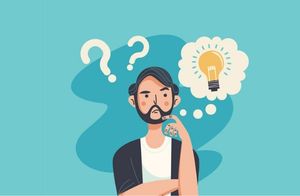 Blogging is an essential marketing tool. The more you publish on your blog, the more inbound links you will generate, the more traffic you will get and the better you will rank on Google and other search engines. However, audiences on your website might be stuck on which article they should read when they're on your site. If you've got loads of titles, they might not know which is more relevant to them. That is why you need to consider adding excerpts to your blog posts.
Excerpts are a way to show audiences what is included in the blog post and what they can learn. Excerpts prevent audiences from being disillusioned by the actual post, which improves the page's stickiness (i.e. customers not leaving the page). This can again improve the ranking of the post on Google. However, it is also a good sign that your blog post will lead to a positive experience with the visitor and this could convert them into a paying customer.
Luckily, there is a great way for your to have excerpts displayed on your Shopify blog posts with ease, just follow these instructions.
Recommended: The Top 10 Shopify Blog Themes
#
Name
Image

Get a Free Custom Shopify Store
1

Kinder

2

Ira

3

Maker

4

Parallax

5

Booster

6

Blockshop

7

Retina

8

Mobilia

9

Supply

10

Broadcast

Show More
Step 1 – Login
Login to your Shopify dashboard using your store credentials.
Step 2 – Choose Blog Posts
Now find the 'Online Store' and then 'Blog Posts' from the menu on the left hand side of the screen. Enter the 'Blog Posts' screen by clicking on it.
Step 3 – Find Blog Post
Find the blog post that you want to add the excerpt to and click on it. This will take you to the blog post editing page.
Step 4 – Add Excerpt
Now you need to scroll down the page until you reach the section that reads 'Add Excerpt'. In this you will be presented with a text editor where you can enter in new content that will serve as the excerpt.
An excerpt should not tell the whole story of the blog post that you're advertising. However, it should tell the reader what they will learn and the basis of the blog post. The length of the best excerpts is around 200-300 characters. This is just enough time to tell the audience what they're going to be reading when they click through to the blog post.
The text will be displayed on the blog posts page under the 'Read More' link. The images, styles and links will not be removed by the theme.
Step 5 – Save
When you're finished, and remember to check your grammar, click on the 'Save' option to keep the changes.
Final Word: How To Display An Excerpt From A Blog Post On Shopfiy
When it comes to promoting your blog posts on your website, you should be telling your audience exactly what they can read within your blog posts. This excerpt can be easily displayed on your blog posts with a simple click and adding text. This will improve the number of people who read your content and can improve the number of readers who will become customers on your store.
If you want more support with your blogging, you can try using the Blog Studio app.
Avi Klein
Vast experience in the online world. SEO expert, Web developer and consultant to several online companies.
Read more...
. Read more about
our approach
to reviewing themes and plugins.