How to Distinguish your Brand from Competitors on Shopify
Last modified: December 5, 2021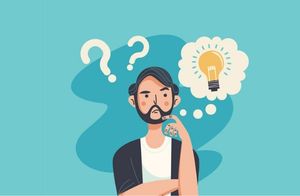 When it comes to selling online there's going to be some competition. There are probably hundreds if not thousands of stores that can offer the same or similar products for customers. And you need to make sure that you're offering something that other competitors can't.
Otherwise, there is no reason for the customer to choose you over someone else. Even price doesn't really make a difference. Research has found that customers are willing to pay more if they get better customer service or they trust the more expensive brand more. A brand name or distinguishing brand style can also make a big difference to the number of conversions you get. This is why some dollar stores will go to great lengths to mimic top brands in the designs of their own-line products.
Therefore, how can you distinguish your brand from competitors on Shopify? Here are some of the options available to you.
Recommended: 13 Best Shopify Customer Retention Apps [Dec, 2023]
#
Name
Image

Get a Free Custom Shopify Store
1

Vitals

2

Smile: Rewards & Loyalty

3

Scout ‑ 1 on 1 Customer Alerts

4

Loloyal: Loyalty & Referrals

5

Retention Optimizer

6

Supercharged Store Emails

7

Customer Accounts Hub

8

Ongoing Subscriptions

9

Loyalty, Rewards & Referrals

10

Loyaltyplex

11

Retentify ‑ Customer Retention

12

TxtCart SMS Marketing

13

Customer Service Messenger Bot

Show More
Price
Price is one of the first options for many brands online. Promises of low pricing and better deals are sometimes enough to bring in one-time purchases, but when you go for lower prices, you're not making a lot of profit. You need to make cuts somewhere and this is often in quality control or customer service. Both of which can reduce customer return.
Customer return is where the big money is made with businesses. Many brands rely on returning customers to make their profits because they're cheaper to convert and therefore, more profit is made per sale.
This is also a risky strategy because others can always copy and you can start a price war where profits are hurt even more.
Delivery
Another option is the delivery options. Many brands will differentiate themselves based on how fast they can deliver products. Some can promise same-day delivery, others free delivery and some better reliability.
Delivery is a great option but easily copied. So you might include it within the features of your brand, but you will need something more unique.
Added Benefits
A better way to distinguish yourself from your competitors is by having something that's hard to reproduce. This could be free gifts, merchandise and processes that can't be copied easily by competitors. For instance, you can include free branded t-shirts for every order over $100 or a free gift for every 100th customer.
Alternatively, you can have a process that is better than your competitors which customers can trust will deliver the service they want.
Final Word: How to Distinguish your Brand from Competitors on Shopify
Selling online is easy, getting customers to trust you more than others is harder. That is why you've got to distinguish yourself from your competitors all the time. There are three different ways that you can do this including price, delivery and the added benefits that you offer. Use these in conjunction and you can always build a better business that attracts visitors to your brand rather than competitors.
Avi Klein
Vast experience in the online world. Shopify Expert, SEO expert, Web developer and consultant to several online companies. Read more about
our approach
to reviewing themes and apps.