How to do Affiliate Marketing on Shopify
Last modified: December 2, 2021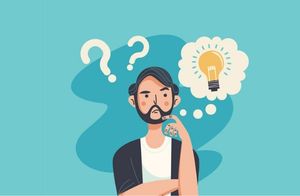 If you're looking for new ways to reach audiences for your Shopify store, then you might want to try affiliate marketing. This is when someone else markets your products/services for you and for every sale that is made from their referral, they get a small commission. The level of commission can differ and depends on your settings.
What are the Advantages of Affiliate Marketing on Shopify?
There are lots of benefits of running an affiliate marketing program on your store. For one, many affiliate marketers already have an audience in which they can market your products to. Therefore, you can generate a lot of sales within a quick period. Plus it allows you to expand your reach but only pay for results, this is something that can't be done when advertising on social media or through email.
Another advantage is that it allows you to build trust with audiences. Many of those that are connected with affiliate marketing audiences are often trusting of the advertiser. By extension, you're given that level of trust and therefore conversions can increase.
Finally, affiliate marketing is a low-cost marketing effort. You only have to pay for results. So you know that you can make a return on your investment.
What are the Disadvantages of Affiliate Marketing on Shopify?
While there are great benefit of affiliate marketing, there are also disadvantages. For instance, to make the best campaigns, you need to have good advertisers. Without seeing them run campaigns, there are no guarantees.
Another problem is that the best results are only achieved when you put in a lot of effort in supplying materials to affiliates. For instance, creating banners, videos, images and more for the marketers to use on their emails, websites and more.
You'll also have to have some technical knowledge of knowing how to track and pay affiliates for the leads that they're bringing to your company.
How to have an Affiliate Marketing Program on Shopify
For your Shopify store, there are many ways that you can have an affiliate marketing program on your website. One of the best options is to join a system that already works. For instance, you can use Secomapp that can advertise your brand to successful affiliate marketers. They also provide the tracking system to help you reward those who bring business to you.
There are additional costs to using one of these apps. However, they do complete some of the work for you and they allow you to build a strong presence in a market. It does also provide you with some of the administrative work and markets your affiliate program to dozens and hundreds of potential partners instantly. Therefore, your affiliate marketing program can be quicker to get running.
Final Word: How to do Affiliate Marketing on Shopify
The best way to run an affiliate marketing campaign on Shopify is to use one of the many affiliate marketing apps that are available on the App Store. These will offer you a chance to build a campaign quickly and interact with those who are best placed to help you sell your products/services.
Avi Klein
Vast experience in the online world. SEO expert, Web developer and consultant to several online companies.
Read more...
. Read more about
our approach
to reviewing themes and plugins.