How to Do Dropshipping in Singapore
Last modified: January 18, 2022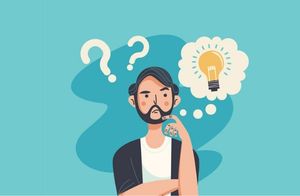 Are you wanting to learn how to do dropshipping in Singapore? Then you can follow this simple guide to learn. Using Shopify makes this process really easy and you can be dropshipping to customers across the world with high-quality partners within hours.
Why Dropshipping?
Dropshipping has become one of the most popular and efficient business models for those who have limited financial backing but want a successful business selling goods online. There aren't many barriers to entry when you're starting your dropshipping business. All you really need is a laptop, some time and a passion for working.
And dropshipping is helping brands to reach new audiences who are shopping more online now than ever. In addition, dropshipping has become very popular with limited costs. All the costs that you need to cover at the very beginning are the domain name, hosting and any apps/themes that you would like to purchase.
Stock is only purchased when you make an order and only in a quantity that is needed to fulfill an order. Therefore, costs are down, revenues can be high and you can make a good business profit.
Finally, there is less risk for you. You don't need to buy in lots of stock to see how it performs. You can test performance with no stock, supplying customers only when they've purchased. If a product doesn't work out, you just remove it from the website. This saves you wasted stock costs.
How to Do Dropshipping in Singapore
Starting your dropshipping business in Singapore is no different than anywhere else in the world or starting an eCommerce business in the area. There are some tools and sites that can help you get the process faster. For instance, it is highly recommended that you use Shopify. This platform is designed perfectly for eCommerce and dropshipping. In addition, the platform offers you a 14-day trial to help you get started.
Here are the steps to get this going.
1. Choose your Niche
The first step is to find a niche that works for your brand. There are numerous ways that you can build a niche on Shopify. For instance, you can choose something that you're passionate about. This offers you a good way to market your products because you know more about them and your excitement will be translated into the marketing of your products. Or you can choose something that is a little more profitable and therefore offers you a better chance of success.
2. Buy a Domain
The next thing you want to do is to find a domain and then purchase it. Connect this to your Shopify store and then build your website. It takes just a couple of hours to build your Shopify website with themes that can range from free simple options to more complex premium themes. All themes can be customized with new colors, text, images and more added to them.
3. Products
Now you can use apps like Oberlo to find products for your website. This is a harder aspect as you need to ensure that products are going to sell and be profitable. But once you've found the products for your website, you can use Oberlo to do a one-click bulk import of your products.
Final Word: How to Do Dropshipping in Singapore
Above is a quick guide on how to do dropshipping in Singapore. This is a simple process that can take just a couple of hours to get started. Then you can start selling and earn your own revenues and profits.
Avi Klein
Vast experience in the online world. SEO expert, Web developer and consultant to several online companies.
Read more...
. Read more about
our approach
to reviewing themes and plugins.