How to Dropship CBD Beverages in [2023]
Last modified: March 19, 2023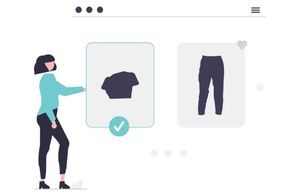 Dropshipping CBD beverages has become a growing market. The reduced restrictions on the sales of CBD products around the world and the improvement of technology have helped the process. So if you're looking for how to dropship CBD beverages, then you can read this quick guide on the process.
Recommended: 15 Best Shopify Dropshipping Themes [Dec, 2023]
#
Name
Image

Get a Free Custom Shopify Store
1

Universe

2

Booster

3

Palo Alto

4

Korando

5

Kala

6

Vendy

7

Multifly

8

TeePerfect

9

Gecko

10

Dropshipping

11

Sonata

12

Simple

13

Supply

14

DropShip

15

Shoptimized

Show More
Step 1 – Choose a Dropshipping Partner
The first step is to choose a dropshipping partner that you can work with. Numerous suppliers across the world work with eCommerce stores to dropship their products. You need to find the right suppliers for you.
This can lead to several different problems. While there is a federal law to allow you to ship across the USA, there are still some state laws that make this more challenging. Therefore, you might need to restrict sales based on the location or have suppliers established in numerous states that can get around this problem.
The same problem can also happen in other countries. So be sure that you know where and when your dropshippers can ship. You might need to add some geolocation apps to help you manage this aspect.
Step 2 – Create a Shopify Account
Now you need to create a Shopify account. This is easy to do and you can benefit from a 14-day free trial.
There are numerous benefits of using Shopify. The first of which is that the platform is perfect for dropshipping with themes, apps and tools that can help you take payments and manage your orders with ease.
Step 3 – Connect your Domain
Now you can connect your domain to the Shopify store. This is really easy to do. If you don't have a domain at the moment, you can register one with Shopify.
Step 4 – Build your Website
Now you can build your website. Start with a theme. Numerous suitable themes are available online. Some of the best options can be found on the list of supplement themes. These themes are perfect for CBD products with their clean look.
Another option is to use themes like Booster or Shoptimized.
Once you've installed your theme, you can customize it. There are numerous elements you can customize, including the colors, text, images, videos and more.
Step 5 – Add Products
Now you should add products to your website. You might need to get a CSV spreadsheet from your supplier to make this easier. If this is not available, you might need to upload everything manually.
Step 6 – Apps
Now you can add apps to your store to make it more functional. There are lots of apps to help you with social media marketing, email marketing and more. Some of these apps are free while others are more expensive. You might also want to consider an app that has numerous functions like Sales Rocket.
Avi Klein
Vast experience in the online world. Shopify Expert, SEO expert, Web developer and consultant to several online companies. Read more about
our approach
to reviewing themes and apps.