How to Dropship CBD in the USA in [2023]
Last modified: October 7, 2023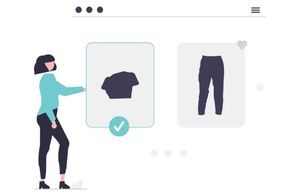 If you want to know how to dropship CBD in the USA, then here are some of the aspects that you might need to consider with the process.

Key Takeaways
1
Dropshipping allows selling products to customers, fulfilled by a third party, eliminating the need for stock.
2
CBD dropshipping is competitive, with numerous new businesses emerging, especially in the fast-growing American market.
3
Legal and ethical considerations are paramount in CBD dropshipping, ensuring compliance with regulations and quality standards.
Recommended: 15 Best Shopify Dropshipping Themes [Dec, 2023]
#
Name
Image

Get a Free Custom Shopify Store
1

Universe

2

Booster

3

Palo Alto

4

Korando

5

Kala

6

Vendy

7

Multifly

8

TeePerfect

9

Gecko

10

Dropshipping

11

Sonata

12

Simple

13

Supply

14

DropShip

15

Shoptimized

Show More
What is Dropshipping?
Dropshipping is the process where you sell a product to the customer that is then fulfilled by a third party. You have no stock or fulfillment process to complete. All you have to do is to market the product and then tell the supplier when you have an order.
The profit margin is the price difference between what the customer pays you and what you pay the supplier for the shipping and the product. Therefore, you can earn a lot of profit by charging a good price on CBD products.
There are numerous new businesses set up to sell CBD products. So there is a lot of competition. America is one of the fastest-growing areas for this type of business.
Is Dropshipping CBD Legal in the USA?
Numerous federal laws allow you to dropship CBD legally in the USA. Unfortunately, some states have different laws to government laws. Therefore, you have to be sure that you have the rights and legal access to certain states.
Luckily, using platforms like Shopify allows you access to specific apps that can restrict access to your website from certain locations. Therefore, you can sell to only those states that allow you to dropship CBD products in the state.
Another factor you might want to consider is the legal age. Again there are options where you can restrict access to your website to those who are too young. This can be a good way to protect yourself legally.
The Best Platform
Numerous platforms allow you to dropship CBD products within the US. However, the best platform is Shopify. There are numerous apps and themes that are perfect for your business. This includes templates that are specifically for the supplements and medical-related industries.
Some apps can help you build your website's marketing flows to help you generate lots of income. This can include apps for email marketing, auto-posting on social media and improving your SEO.
Another factor is that Shopify is built for dropshipping products. It has the costs at a reasonable price, good infrastructure and more.
Legal and Practical Aspects of CBD Dropshipping
Legal Considerations
In the evolving landscape of CBD dropshipping, legal compliance is paramount. In the USA, CBD is legal in all 50 states, provided the THC level is under 0.3%.
Europe has a similar threshold, allowing CBD with under 0.2% THC. However, Canada's stringent regulations prohibit the sale of CBD.
It's essential to consult legal counsel and stay updated on the dynamic legal frameworks governing CBD to navigate this space effectively.
Finding Reliable Suppliers
The cornerstone of a successful CBD dropshipping business lies in partnering with credible suppliers.
Several platforms offer a curated selection of CBD products, complete with up-to-date lab reports to build customer trust and meet payment gateway requirements.
Ensuring quality control and adherence to state-specific labeling requirements is not just about compliance but is integral to brand protection and reputation management.
Payment Processing Challenges
Navigating the payment processing landscape can be intricate. While Shopify Payments is off the table for CBD products, alternatives like DigiPay and Authorize.net emerge as viable options.
The key is to ensure seamless, secure, and compliant transaction processing to enhance the customer experience while adhering to legal and regulatory mandates.
Strategies for Success in CBD Dropshipping
Building a Brand
In the competitive arena of CBD dropshipping, brand building is pivotal. Customizing labels and creating a distinct brand identity can be streamlined with various tools.
It's not just about selling CBD; it's about carving a niche, telling a story, and offering a unique customer experience that elevates your brand above the rest.
Optimizing the Online Store
A high-converting online store is the keystone for CBD dropshipping success. With the industry's nuances and legal intricacies, the online store must be more than just aesthetically appealing.
It should be a hub of information, trust, and compliance, ensuring that customers are informed, reassured, and confident in their purchases.
Overcoming Traffic Generation Challenges
The prohibition of CBD product advertising on platforms like Google necessitates innovative traffic generation strategies. Building expertise, authority, and trust on your site can augment organic traffic.
Collaborations with social influencers and strategic SEO can amplify visibility, drawing in a targeted audience ready to engage with your brand.
Conclusion: How to Dropship CBD in the USA
If you're looking to learn how to dropship CBD in the USA, there are numerous considerations. In practice, it is no different to dropshipping any other products. You just need to make sure that you're legally allowed to import into certain states as laws between the rules between states can be very different. If in doubt, contact a local lawyer who can help you.
Keep on reading about Dropshipping on Shopify. For example How to Create a CBD Dropshipping Business in [2023] and All About CBD Oil Dropshipping in [2023]. Both part of our Shopify Dropshipping Apps and Shopify Dropshipping Themes lists. You can read more about Dropshipping on Shopify with our ultimate Dropshipping on Shopify guide.
FAQs
What marketing strategies are effective for promoting CBD products online?

Utilizing content marketing, such as educational blogs and videos, can effectively raise awareness and promote CBD products by informing potential customers about their benefits and uses.

What are the trends in the CBD market that dropshippers should be aware of?

The CBD market is expanding with personalized, niche products for specific health needs. Quality and transparency are crucial, with consumers seeking lab-tested, sustainably sourced CBD products.

Is it necessary to obtain a special license or permit to dropship CBD products?

Yes, you typically need a special license or permit for CBD dropshipping to comply with federal and state laws. Requirements vary by state, so ensure you follow local legal guidelines.
Avi Klein
Vast experience in the online world. Shopify Expert, SEO expert, Web developer and consultant to several online companies. Read more about
our approach
to reviewing themes and apps.