How to Dropship CBD Infused Products in [2023]
Last modified: March 19, 2023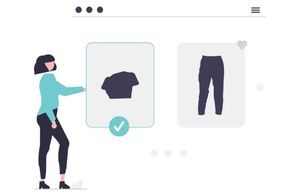 CBD infused products are becoming really popular. There are several reasons for this. For one, there has been a lot of deregulation within the market. This has allowed for new markets to open up, especially within Europe and the USA. Therefore, in this article, we look at how to dropship CBD infused products for your next business venture.
Recommended: 15 Best Shopify Dropshipping Themes [Dec, 2023]
#
Name
Image

Get a Free Custom Shopify Store
1

Universe

2

Booster

3

Palo Alto

4

Korando

5

Kala

6

Vendy

7

Multifly

8

TeePerfect

9

Gecko

10

Dropshipping

11

Sonata

12

Simple

13

Supply

14

DropShip

15

Shoptimized

Show More
Step 1 – Choose a Dropshipping Partner
The first step is to choose a dropshipping partner that you're able to rely on to supply the product and ship direct to your customers. You might need to work with several partners because you will want to ensure that they are willing and able to ship to certain states/territories.
While laws have been opened up on the Federal level, there are still state laws that make it more challenging than it should be.
As well as other suppliers, you might need to use an app that will prevent the customer from ordering products from suppliers that you cannot use to ship to them. There are geolocation apps that can help here.
Step 2 – Create a Shopify Account
Now you need to create a Shopify account. This is really simple and you can start with the 14-day free trial. You can take orders during this period, so if you're good with marketing, you can start to earn money before the free trial ends.
There are numerous benefits of using Shopify. For example, you can use the tools, themes, apps and more to take payments, display great looking sites and take/manage orders with ease. Shopify is also fairly affordable.
Step 3 – Connect your Domain
Now you need to buy/register a domain and then connect that with your Shopify store. You can also register a domain through Shopify. Domains can be registered for 1-2 years. Sometimes they can be registered for longer, but they cannot be bought outright.
Step 4 – Build your Website
Now you should look at building your website. This process starts with a theme, numerous themes are very suitable including Booster, Shoptimized and some supplement store themes. These are perfect for CBD products and can also load quickly on most desktop and mobile devices.
Once the theme has been installed on your website, you can start to customize it. There are numerous ways to customize your website including changing the colors, text, images, videos and more.
Step 5 – Add Products
Now you should add products to your website. You might need to speak to your supplier about a CSV spreadsheet or whether they are connected to an app. This would make the process easier. Or you might need to add products manually.
Step 6 – Apps
Now you can add apps to your store to make the website more functional. At the very least you want to be adding apps to help you create a popup, help with email marketing, support your social media and more. Apps can be bought on a subscription or are free.
There are also apps, like Sales Rocket, that offer multiple functions within one.
Avi Klein
Vast experience in the online world. Shopify Expert, SEO expert, Web developer and consultant to several online companies. Read more about
our approach
to reviewing themes and apps.