How to Dropship CBD in [2023]
Last modified: March 19, 2023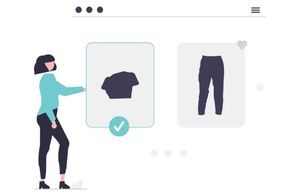 Do you want to know how to dropship CBD? Here is a quick guide to help you get started and ensure that you can have a profitable business by dropshipping on Shopify.
Recommended: 15 Best Shopify Dropshipping Themes [Sep, 2023]
#
Name
Image

Get a Free Custom Shopify Store
1

Universe

2

Booster

3

Palo Alto

4

Korando

5

Kala

6

Vendy

7

Multifly

8

TeePerfect

9

Gecko

10

Dropshipping

11

Sonata

12

Simple

13

Supply

14

DropShip

15

Shoptimized

Show More
What is CBD Dropshipping?
CBD dropshipping is the process of selling CBD products that are supplied and shipped by a third party. They will arrange the delivery to your customers without you needing to touch the products. It is almost an automated process with the supplier of the CBD products being notified of the sale and all the information to fulfil the order at the touch of a button.
The price difference between what you're charged and what your customer pays you is your profit margin for the sale.
Advantages of CBD Dropshipping
There are numerous advantages of dropshipping CBD products. For one, it means you can sell the product without having to fulfil any legal requirement for the storage or manufacturing of the product. This is all done via the supplier.
Another advantage is that there are reduced costs. You don't need a building, just a laptop. And you can work from any location, at the cafe, while traveling, etc.
There is also the time aspect, it is easier to run this type of business because all you have to concentrate on is the customer service and the marketing. You don't need to worry about the fulfillment, which is handled by the supplier.
And the supplier benefits from reaching a larger audience without a higher level of cost.
How to Dropship CBD?
Numerous platforms allow you to dropship CBD to your customers while maintaining a fantastic business model with good profits. One of the best platforms to use is Shopify. This is because it has the themes and apps that are perfect for building a website quickly that can help you.
Here are the steps that you need to get started.
Step 1 – Create your Shopify Account
The first step is to set up your Shopify account with one of their basic plans.
Step 2 – Build your Website
Now you need to build your website. There are lots of themes that are good for this industry, we recommend a theme like one of these supplement store themes.
Step 3 – Choose a Dropshipping App
Now you need to choose a dropshipping app to help you. There are numerous apps available, so you have a good range to choose from.
Step 4 – Add Other Apps
Now add other apps to help you market and manage your store.
Step 5 – Market your Business
Now you can start to market your business. Social media, SEO and email marketing should be the major marketing avenues you should use. They are all low cost but can yield good results.
Final Word: How to Dropship CBD
Above are the reasons why you might want to and how to dropship CBD. It is relatively easy and there is potential for good returns. Just ensure that you're selling legally in the territory as different laws do apply.
Avi Klein
Vast experience in the online world. SEO expert, Web developer and consultant to several online companies.
Read more...
. Read more about
our approach
to reviewing themes and plugins.