How to Dropship From China in [2023]
Last modified: March 19, 2023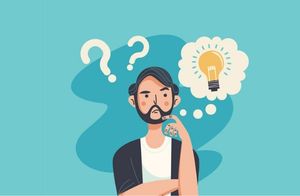 China has one of the biggest collections of manufacturers in the world. It is also the center of many dropshipping merchants/manufacturers. They can produce lots of products to the market and ship across the world. You can learn how to dropship from China in this article.
Why Should you Dropship from China?
There are numerous reasons why you should dropship from China. One of those reasons is the price. Many of the items that are for sale in China are very cost-effective. With a good profit margin on your products, you can earn a decent amount of profit that can allow you to have a successful business.
When you're dealing with other dropshippers across the world, costs can be higher. For instance, costs in the US can be much higher for the same product. At the same time, China has lots of experience in dropshipping. They've been doing it for years and so many of the sellers there have got the knowledge of how to get products through customs, shipped across the world and what products need to be in order to be liked by customers.
There are also the advantages of technology. There are lots of apps out there that can help you connect with your Chinese suppliers and the delivery companies that can get your orders to the customers.
This can be very important for your business.
How to Dropship from China
Learning how to dropship from China is not challenging. In fact, it can be done within just a few easy steps. One of the best options is to use Shopify. Shopify is a platform that has been designed especially for selling online, including using the dropshipping model. They have great servers, good reliability and lots of apps to help you build a beautiful website with lots of function.
One of the best apps that you can use on Shopify is the Oberlo app. This app allows you to connect to AliExpress which is a catalog of lots of different Chinese suppliers that will dropship products for you. When you connect this app to your website, you can build an inventory on your website from hundreds of thousands of products. You can also import descriptions, images and reviews from their site.
Then you can manage your orders easily. Just a couple of clicks and you can send off orders to your suppliers. They will then take care of the rest, allowing you to spend more time marketing your business. This can help you increase revenues and build a strong business.
Final Word: How to Dropship From China
China is one of the top destinations for those new to dropshipping to get their products from. Above are the reasons why you should be joining the thousands of other dropshippers that are using China as a source for their products and how you can do it using Shopify and one simple, free app. Good luck with your new venture.
Avi Klein
Vast experience in the online world. SEO expert, Web developer and consultant to several online companies.
Read more...
. Read more about
our approach
to reviewing themes and plugins.