How to Dropship Luxury Brands
Last modified: March 19, 2023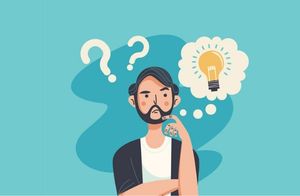 Luxury brands are a great way for you to earn lots of money because they are often in high demand and offer good profit margins. But it can be challenging to learn how to dropship luxury brands and have a sustainable business. So here are some suggestions for you to get started.
Recommended: 24 Best Shopify Dropshipping Apps [Sep, 2023]
#
Name
Image

Get a Free Custom Shopify Store
1

AutoDS

2

Spocket-World Wide Suppliers

3

Syncee - Global Dropshipping

4

Printful-Sell Printed and Embroidered Items

5

Sup Dropshipping

6

DSers-AliExpress Dropshipping

7

Zendrop - Dropshipping & POD

8

Dropshipman: Dropshipping & POD

9

AO - AliExpress Dropshipping by FireApps

10

Trendsi - Fashion Dropshipping

11

CJdropshipping

12

DropCommerce

13

Modalyst-Sell Brand Name Products

14

Ali Orders-Fulfill Orders Easily

15

Blanka - Private Label Beauty

16

Dropified-Automate Your Dropshipping Business

17

ProductPro

18

Spreadr App

19

Importify

20

Inventory Source

21

Roxie

22

Fulfillbot: Dropshipping Agent

23

KakaClo

24

Oberlo-Get the Best Produtcts for Your Site

Show More
Why Dropship Luxury Brands?
There are numerous reasons why you might want to dropship luxury brands. For one, they offer better returns than unbranded low-ticket value options for your website. They can also be more desired by customers, giving you a chance to make a better conversion. In addition, you can trust your suppliers with ease.
Selling luxury brands via dropshipping can be less rewarding than you might think in some cases. Some customers don't trust that you have high-value products and this can lower your conversions. They can also be more skeptical of the products when they arrive and this can lead to higher complaints, even though you're selling the real item.
That being said, there are ways that you can get around these problems and ensure that you are dropshipping luxury brands with ease and profitably.
Building Trust is Key
After you've found the right products for you to dropship on your website, you need to find a way to market them on your website that can help you build trust. Reviews from your customers are going to be key. Consumers are going to trust the recommendations and reviews of your customers more than they will trust you – this is natural.
Another way that you can build trust is to get endorsements from third parties. This can include reaching out to influencers and speaking to them. Using Shopify, there are some influencer apps, like Impact, that can help you manage your influencer marketing.
Trust can also be built by using videos. There are so many video apps that you can build a lot of high-quality videos without having to spend much time taking shots. They can use your existing images and get these added to your website.
High Traffic
Another thing that you need to do is to build traffic to your website. This can be very important as the more traffic you will get the more sales you will make. Using Shopify has one of the best advantages that it can integrate with SEO and social media apps that are great ways for you to build a strong consumer base, following and get more traffic to your store.
Another way is to use SEO to rank higher on Google. About two-thirds of your website traffic should come from Google and other search engines.
Final Word: How to Dropship Luxury Brands
There are numerous ways that you can learn how to dropship luxury brands and finding those products isn't going to the problem. Your biggest challenge is that you going to have to build trust with your audience, which is the hardest part of being an eCommerce business owner.
Avi Klein
Vast experience in the online world. SEO expert, Web developer and consultant to several online companies.
Read more...
. Read more about
our approach
to reviewing themes and plugins.