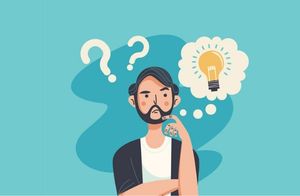 How to Dropship on Shopify
Last modified: December 7, 2021
Shopify has become one of the premium and most used platforms to help people dropship on their website. The reason for this is the ease of use of apps like Oberlo that help sellers to connect their store to merchants and manage orders. So if you're wondering how to dropship on Shopify, then follow these simple instructions.
Recommended: 14 Shopify Dropshipping Apps
#
Name
Image
Shopify

More Info

1

Spocket-World Wide Suppliers

More Info

2

Syncee - Global Dropshipping

More Info

3

Printful-Sell Printed and Embroidered Items

More Info

4

Oberlo-Get the Best Produtcts for Your Site

More Info

5

Modalyst-Sell Brand Name Products

More Info

6

Ali Orders-Fulfill Orders Easily

More Info

7

Dropified-Automate Your Dropshipping Business

More Info

8

Shopoo

More Info

9

ProductPro-Improve Your Dropshipping

More Info

10

Spreadr App-Dropship Amazon Products

More Info

11

Importify-Get Products from Tons of Suppliers

More Info

12

Inventory Source-Sync Thousands of Dropship Products

More Info

13

BigBuy EU Dropshipping-Dropship High End Brands

More Info

14

MXED-Pop Culture Goods

More Info

Show More
Step 1: Add an App
There are numerous apps that are available for those who want to dropship on Shopify. There is the Oberlo app that has been built specifically for merchants that list on AliExpress. However, other dropshipping apps can be very powerful and help you to build a strong and powerful store, full of dropshipping products that you can sell.
Step 2: Product Research
Now you need to find and import the products that you want to sell on your store. There are numerous ways that you can complete research. You're looking for products that have a good reputation, have a good sales history and have good potential profits. The ideal profit margin for dropshipping products is between 40 and 70%.
Step 3: Customize Product Descriptions
You're not going to get anywhere without customizing the products when they're imported into your website. You should change the product descriptions, titles and more with your own unique style. Make all the text user and SEO friendly, that way you can start to rank higher in Google than many of your competitors who often leave the default settings.
Step 4: Marketing
Now you need to market your products. There are numerous options here, but a multi-channel approach is often best. This is where you use social media, blogging, email and SEO to help you build traffic to your website and make sales. Some channels like social media and SEO are there to introduce customers to your brand and website. Email marketing and blogging can be there to help you convert people into customers.
Step 5: Fulfil Orders
When you've completed the website and made a sale, it is time to fulfill the order. This can be done with ease on some apps with a one-click button to automatically contact all the merchants, place the orders and get them shipped to the customer. You will then be sent a bill or the cost of the order will be taken from the account automatically.
Step 6: Customer Service
Now all that is left is for you to manage your customers. This can be done through tracking orders, offering after-sale support and more.
Final Word: How to Dropship on Shopify
Shopify is one of the premium dropshipping options on the internet. It has an easy to use interface and apps to help you make the most of your business. However, if you're wondering how to dropship on Shopify, then you need to ensure that you're following the steps above. They will help you make the most of your brand and make more money.
Recap:
Offers & Promos