How to Dropship on the Facebook Marketplace
Last modified: August 15, 2023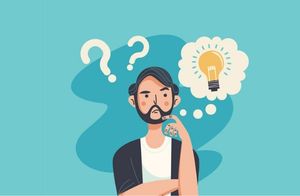 Dropshipping can be completed on almost any platform and Facebook Marketplace has one of best potentials to reach a wider audience. However, if you're going to use Facebook for dropshipping there are a few things that you should really know about.
Recommended: 24 Best Shopify Dropshipping Apps [Sep, 2023]
#
Name
Image

Get a Free Custom Shopify Store
1

AutoDS

2

Spocket-World Wide Suppliers

3

Syncee - Global Dropshipping

4

Printful-Sell Printed and Embroidered Items

5

Sup Dropshipping

6

DSers-AliExpress Dropshipping

7

Zendrop - Dropshipping & POD

8

Dropshipman: Dropshipping & POD

9

AO - AliExpress Dropshipping by FireApps

10

Trendsi - Fashion Dropshipping

11

CJdropshipping

12

DropCommerce

13

Modalyst-Sell Brand Name Products

14

Ali Orders-Fulfill Orders Easily

15

Blanka - Private Label Beauty

16

Dropified-Automate Your Dropshipping Business

17

ProductPro

18

Spreadr App

19

Importify

20

Inventory Source

21

Roxie

22

Fulfillbot: Dropshipping Agent

23

KakaClo

24

Oberlo-Get the Best Produtcts for Your Site

Show More
What is New with Facebook Dropshipping?
Traditionally, Facebook Marketplace was a location where local people could trade and sell goods, usually used items. However, in 2021, Facebook set up to become a large eCommerce platform as well. There are more than 2.8 billion users on the social network. This often means that dropshippers are seeing four or five times the views per product on Facebook.
However, it should be noted that uptake on Facebook is currently limited. Therefore, as more people start to use Facebook, the views per product could reduce and the opportunities are fewer. Though with a few adjustments, you could become a big seller on Facebook Marketplace.
What are the Requirements for Dropshipping on Facebook Marketplace?
Nearly anyone who currently has an existing account can dropship on Facebook. However, there are a set of different rules that apply. For example, to ship nationally across the US, the seller must hold US citizenship. There are strong verification processes in place to ensure that this is followed.
However, those who are not in the US or not a US citizen, will not find the option useful to them. There are lots of other options, with Shopify being one of the best. Though there are options to sell on Facebook as a bonus to the store that you create on Shopify.
Another requirement is dispatch time. All items need to be shipped out within 2-3 days of the order being placed. This does not allow for slower fulfillment. Therefore, all products that are listed on Facebook should be from suppliers who show reliable shipping processes and aren't delayed.
It can be a good suggestion, therefore, to use American merchants rather than other suppliers because these will generally have better response times.
Selecting Shipping Options
Now you need to select a good method for shipping the item. The easiest way to do this is to list the item on Facebook Marketplace and then get the 'Delivery Method' window display. You can click here to see what Facebook offers within the shipping option. If there are no options, then the dropshipping item might not be able to be sold on Facebook.
Be sure that you're selecting the best option for you to have cost-effective solutions. You don't want shipping options that are going to be eating into your profit margins.
Importing
Now you can use your Shopify store to import products to your Facebook Marketplace. This can save you lots of time which can be better suited for you to improve your marketing. Numerous dropshipping apps can help you do this.
Another benefit here is that you can get exposure through Facebook and your website, helping you to reach more people.
Final Word: How to Dropship on the Facebook Marketplace
If you're looking how to dropship on the Facebook Marketplace, then first you need to know if you can. After that, the best option is to use Shopify that can allow you to import products into your marketplace location.
Avi Klein
Vast experience in the online world. SEO expert, Web developer and consultant to several online companies.
Read more...
. Read more about
our approach
to reviewing themes and plugins.