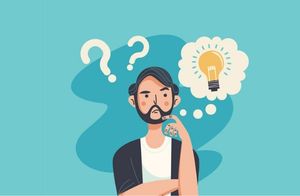 How to Dropship
Last modified: December 2, 2021
When you're starting out, you might wonder how to dropship. However, this is a really simple process. And it is a very rewarding process. Dropshipping requires very little to get going. All you need is to have a website, a list of products that you can sell that are sold by a merchant and then your marketing.
In this article, we detail what dropshipping is and how you can do it.
Recommended: 20 Best Shopify Dropshipping Apps – 2022
| # | Name | Image | |
| --- | --- | --- | --- |
| | Shopify | | More Info |
| 1 | Spocket-World Wide Suppliers | | More Info |
| 2 | Syncee - Global Dropshipping | | More Info |
| 3 | Printful-Sell Printed and Embroidered Items | | More Info |
| 4 | Sup Dropshipping | | More Info |
| 5 | DropCommerce | | More Info |
| 6 | Modalyst-Sell Brand Name Products | | More Info |
| 7 | Ali Orders-Fulfill Orders Easily | | More Info |
| 8 | Blanka - Private Label Beauty | | More Info |
| 9 | Dropified-Automate Your Dropshipping Business | | More Info |
| 10 | ProductPro-Improve Your Dropshipping | | More Info |
| 11 | Spreadr App-Dropship Amazon Products | | More Info |
| 12 | Importify-Get Products from Tons of Suppliers | | More Info |
| 13 | Inventory Source-Sync Thousands of Dropship Products | | More Info |
| 14 | BigBuy EU Dropshipping-Dropship High End Brands - Inactive | | More Info |
| 15 | MXED-Pop Culture Goods - Inactive | | More Info |
| 16 | Fulfillbot: Dropshipping Agent | | More Info |
| 17 | KakaClo | | More Info |
| 18 | Roxie | | More Info |
| 19 | Shopoo | | Inactive |
| 20 | Oberlo-Get the Best Produtcts for Your Site | | Inactive |
What is Dropshipping?
Dropshipping is when you advertise and sell products under your own branding. However, these products are manufactured by another company, a merchant. The merchant is also responsible for shipping the products to your customers when you make an order and they will do this with your branding on the shipping labels.
The consumer pays you and not the merchant for the products they've bought and you pay the merchant and shipping company for processing the order. The difference between the price the customer pays and the price you pay to process the order is your profit.
The Benefits of Dropshipping
There are numerous benefits of dropshipping for many entrepreneurs. The first is that the setup costs are really low. You only need to get your website up and running and that can be done fairly cheap. There are free themes that you can use on Shopify and some free apps, like Oberlo, that can help you get started.
Other costs are there, but you only pay for goods when there are orders on your website. This can make it much more cost-effective than having an eCommerce store where you have all the products in stock.
Another benefit is that you can save time. Fulfilling orders can be very time consuming and by taking this process out of the selling process you can spend more time completing tasks like social media, email marketing, blogging, etc.
The Disadvantages of Dropshipping
There are some disadvantages to dropshipping. Namely that you are going to be out of control on certain aspects. Quality control can be harder to maintain and your reputation can be based on the quality of the products sent that you can't see first hand.
There are ways around this by ordering test products. Some dropshippers make this easy for you, however, by offering you a huge discount for test products.
How to Dropship
As mentioned before, dropshipping is really simple. All you have to do is to create a website and link it to a dropship app, like Oberlo. Then you can choose the products you want to sell, import the product descriptions, images, reviews and more into your store and then set a price. Once this is done, you can start advertising your brand.
When orders come through, they're easy to fulfill usually. Just be sure that you follow general eCommerce common sense when marketing and speaking to customers.
Final Word: How to Dropship
Dropshipping is an easy process and there should be no wondering how to dropship. All you need is a website and to connect that some dropshipping partners (merchants). Then you're good to go and can create a whole new business.
Offers & Promos