How to Earn Passive Income
Last modified: June 12, 2023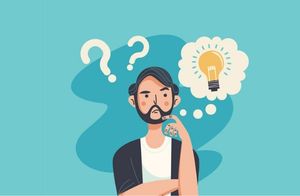 Passive income is a great way for people to build an income with the most limited amount of work. In this article, we are teaching you how to earn passive income.
Recommended: The 10 Best Shopify Membership Apps – [2023]
#
Name
Image

Get a Free Custom Shopify Store
1

Community Builder

2

Bold Memberships

3

Social King

4

AAA Membership + Subscription

5

Seal Subscriptions

6

Recurring Order & Subscription

7

Rebuy Personalization Engine

8

Simplee Memberships

9

Membership Management Suite

10

Conjured Memberships

Show More
What is Passive Income?
Passive income is the act of earning revenue from sources that require no work on your part to deliver. There are several different types of passive income that are available. For instance, membership sites, blogging, ebooks, etc.
Passive income offers plenty of opportunities because it enables you to reduce your workload while also allowing you to earn.
You can build passive income as your sole income stream or as part of your business plans.
How to Earn Passive Income
Using platforms like Shopify, you can build websites with passive revenue. There are lots of options with numerous apps that help you. So here are some options.
Membership Site
There are numerous membership sites that you can build. Almost any niche can have membership schemes set up. You can create a membership for providing ebooks and guides to help solve member problems.
Another option is to create a social group for those who have a common problem.
There are many membership apps that you can use to help you create the system.
Ebooks
Ebooks are a great way to earn a passive income because once you've written the book, you don't need to deliver the product yourself. This can all be managed for you. There are also other options like selling physical books that are published on demand.
This can be easily done on your website with the use of Lulu Direct Publishing. They can help you sell both digital and physical books.
Dropshipping/Print-on-Demand
There are lots of ways that you can create a dropshipping website on Shopify. Or you can create a print-on-demand website. Both of these allow you to focus on marketing and publishing content on your website.
When you make a sale, the merchant will package the order and send it directly to the customer. There are lots of different merchants out there that can help you with this, including Printful or Printify.
The biggest problem with dropshipping and print-on-demand is that you might have to complete some work. In other models, you might not be able to do this.
Real Estate
Another option is to invest in real estate. The big problem with this option is that some locations are making it harder to lease out properties and the investment costs are high.
Blogging
There are lots of ways that blogging can help you create a passive income. For instance, you can add affiliate links, showcase adverts and collect payments from guest bloggers on your website.
Blogging only requires you to create content and you should be creating content regularly. Research has shown that publishing at least 15 posts per month to get the best results.
Final Word: How to Earn Passive Income
Above are five ways that teach you how to earn passive income. These options are a great way to make more money from less work.
Avi Klein
Vast experience in the online world. Shopify Expert, SEO expert, Web developer and consultant to several online companies. Read more about
our approach
to reviewing themes and apps.