How to Earn Selling Print on Demand Children's Books
Last modified: September 21, 2023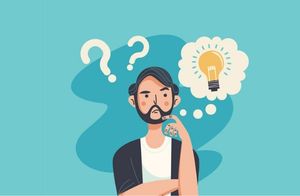 Being an author in any niche can be really tough. Being traditionally published can also mean that you don't get good commissions. The money that authors tend to get is very low, often only about 10% of the retail price. That is why so many authors have moved to the print on demand or self-publishing option.
So how can you start earning revenue by selling print on demand children's books or coloring books? Read this guide on getting the best from your writing and sell more.
Recommended: 14 Best Shopify Print-On-Demand (POD) Apps – [2023]
#
Name
Image

Get a Free Custom Shopify Store
1

Printful

2

Printify

3

SPOD

4

CustomCat

5

teelaunch

6

JetPrint

7

AOP+ Easy Print on Demand

8

T-Pop

9

Two Fifteen

10

WC Fulfillment

11

Factory4me

12

Pixels

13

Riverr

14

Print Partners

Show More
Why Self Publish?
One of the best reasons for self publishing is that you get more money. Those who are self publishing can often earn up to 30-40% of the retail price of the books they sell. This is three or four times the revenues through traditional publishing. Another reason is that the costs can be much lower, especially compared to vanity publishing that requires authors to buy lots of copies of their books.
By selling print on demand children's books you only pay for the printing of the book when the customer has made a purchase. This reduces your costs.
In addition, self publishing reduces costs because you don't have to pay an agent, who often takes about 10-15% of your takings as well. And you have more control over your marketing. When you traditionally publish, your agent and publisher will often give demands of how you market the book.
Can you Sell Print on Demand Children's Books on Shopify?
Shopify is a great place where you can sell your children's books. Creating a website is really easy and there are themes that are perfectly designed for the children's market. All you have to do is choose the right theme, then edit the text. You can install the Lulu app that allows you to sell print on demand books and starting listing your books.
Once this is completed, you are free to market your books.
Marketing your print on demand books can be really tough. But there are lots of options. For instance, you can guest post on blogs, get book reviews, use social media, email marketing and even use video trailers for your books.
Of course, there are other things that are important with selling children books. Research has found that you need to have written five or more books before you can start to see sales coming through. So try to create more books for your brand.
Another thing you can do is add more products to your website. For instance, create more print on demand products like t-shirts, bags, and more. This can help you earn a lot more money and can give you a better chance to earn a living from your writing. You can use Printful or Printify to add merchandise to your store.
There are several others to check out on our best Shopify POD app list.
Final Word: How to Earn Selling Print on Demand Children's Books
Selling print on demand children's books can be really challenging. But with the right setup, including a good website on Shopify and a few apps you can sell your book with ease. And then you can make a good career out of your writing. And to make more money, you can also learn how to sell second-hand children's books.
Avi Klein
Vast experience in the online world. Shopify Expert, SEO expert, Web developer and consultant to several online companies. Read more about
our approach
to reviewing themes and apps.