How to Earn with Print on Demand Shirts
Last modified: September 21, 2023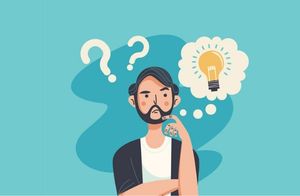 If you've ever thought of creating a new business and would like to try earning profit with print on demand shirts, then you should read this quick guide. In this article, you find out what it is, how to do it and some great tips to maximize profits.
Recommended: 14 Best Shopify Print On Demand (POD) Apps – [2023]
#
Name
Image

Get a Free Custom Shopify Store
1

Printful

2

Printify

3

SPOD

4

CustomCat

5

teelaunch

6

JetPrint

7

AOP+ Easy Print on Demand

8

T-Pop

9

Two Fifteen

10

WC Fulfillment

11

Factory4me

12

Pixels

13

Riverr

14

Print Partners

Show More
What are Print on Demand Shirts?
Print on demand shirts or print on demand t-shirts are shirts that have a basic product that can then have a print made on them as and when an order for a design is made. They are used by certain businesses that have a base product, lots of designs but are looking at low sales for each design. It is a very cost-effective business model.
There are numerous businesses that offer these services like Printify and Printful. Sellers can signup for these companies and then design shirts that they want to sell on their own website, like one made on Shopify. When a customer makes a purchase, the seller orders the product from the printer and they create and ship the product on behalf of the brand.
How to Sell Print on Demand T-Shirts
It is very simple to sell print on demand t-shirts for your business. All you need is a website, Shopify is one of the best platforms for it, and then some software to connect to your printer and some products to sell. You can create your own designs or get customers to create them on your website. If you do the latter, you will need one of the product customization apps that are available.
Then all you need to do is to market your brand. Whenever an order is placed, all you need to do is forward the order to your printer. In most cases, this is automatically done.
The printer will complete the order in your name.
Top Tips for Selling Print on Demand Shirts
There are numerous tips for selling print on demand shirts. These include:
Create unique designs that can't be found anywhere else.
Create a brand logo that you place on all your clothing.
Limit the availability of your product, try to discontinue designs every three to four months. This creates urgency.
Marketing your new designs on social media.
Ensure that your profits are good. You should be aiming to have profit margins of about 40-70%.
Remember to add shipping to your checkout pages and ensure the estimation is as accurate as possible.
Be accurate with your estimated delivery times. It is rare for overnight shipping with print on demand shirts.
Final Word: How to Earn with Print on Demand Shirts
Above is a quick guide to how you can earn with print on demand shirts (shipping using the dropshipping method and printing POD). There are some tips to help you get started. Use this as a great start to your new business venture.
Alternative niche to consider:
Avi Klein
Vast experience in the online world. SEO expert, Web developer and consultant to several online companies.
Read more...
. Read more about
our approach
to reviewing themes and plugins.