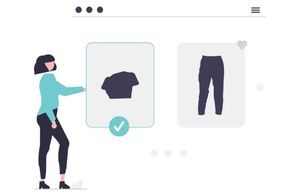 How to Find CBD Gummies to Dropship in 2023
Last modified: July 4, 2022
CBD gummies are one of the most popular ways for people to take their CBD dose for medical and recreational reasons. However, it can be really hard for you to find CBD gummies for you to dropship. There are numerous reasons for this, explained later. So in this article, we will talk about how to find CBD gummies to dropship.
Recommended: 15 Best Shopify Themes for Dropshipping Stores – 2023
| # | Name | Image | |
| --- | --- | --- | --- |
| | Shopify | | More Info |
| 1 | Universe | | More Info |
| 2 | Booster | | More Info |
| 3 | Palo Alto | | More Info |
| 4 | Korando | | More Info |
| 5 | Kala | | More Info |
| 6 | Vendy | | More Info |
| 7 | Multifly | | More Info |
| 8 | TeePerfect | | More Info |
| 9 | Gecko | | More Info |
| 10 | Dropshipping | | More Info |
| 11 | Sonata | | More Info |
| 12 | Simple | | More Info |
| 13 | Supply | | More Info |
| 14 | DropShip | | More Info |
| 15 | Shoptimized | | Inactive |
Filter between free and paid
Why is it so Hard to Find CBD Gummies to Dropship?
There are numerous reasons why it can be hard to find CBD gummies to dropship. You need to find the supplier that will ship to your area and you might need to restrict sales based on where the supplier will ship to.
For instance, some CBD suppliers will only ship to the US and some will only ship to certain states. That might mean that you need to restrict items from your Shopify store to just those areas where you can guarantee shipping.
There are ways that you can do this based on the user. For instance, some apps will allow certain products to be blocked based on the user's IP address.
There are problems with this option. For example, a customer could use a VPN to connect with your website, confuse it to the right location and then place an order to outside the delivery area.
However, to prevent this from hurting you, you're allowed to cancel the order and return any money paid to you.
Another factor is to make sure that you have a supplier that has a good reputation.
A supplier with a bad reputation will mean that your business could eventually get a bad reputation. This can reduce the chances of you making the sale.
When looking at suppliers, look at their previous records. You can do Google searches and look at review sites to see their current reputation. And you can also inquire with the company and see if you can speak to a representative.
Trust your instincts in regards to your suppliers. If you don't like them, don't use them.
Pricing
In addition, you want to make sure that the pricing is right for your business. Check what your competitors are doing. You want to be charging between 40 and 70% above what you're going to be charged.
So if the supplier is going to be charging you too much that would force you to have prices too high, look for other suppliers.
Is There a Shopify App?
There is no direct Shopify app that supplies CBD gummies. Instead, you have to speak to the vendors yourself and see if you can get them to send over product information. This means that you might have to spend more time managing your store.
For instance, with regular dropshipping fulfilment, it is usually just a click. However, without an app, you might need to make the orders yourself. This has to be done carefully to ensure that you are sending everything accurately and not making mistakes in the fulfillment.
Final Word: How to Find CBD Gummies to Dropship
Above are some tips to learn how to find CBD gummies to dropship. It isn't an easy task and will take some time.
Offers & Promos