How to Find Dropshipping Stores in [2023]
Last modified: July 4, 2022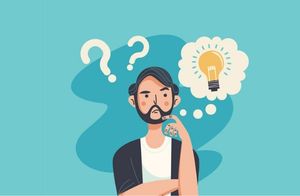 When it comes to dropshipping, you might want to know where you're going to get your supplies from. This can be a challenging prospect for you. Choose the wrong supplier and your customers might get broken products, delayed orders or something else. This can be really bad for your website's reputation and can ruin your website. So in this article, we discuss how to find dropshipping stores.
Recommended: 24 Best Shopify Dropshipping Apps [Dec, 2023]
#
Name
Image

Get a Free Custom Shopify Store
1

AutoDS

2

Spocket-World Wide Suppliers

3

Syncee - Global Dropshipping

4

Printful-Sell Printed and Embroidered Items

5

Sup Dropshipping

6

DSers-AliExpress Dropshipping

7

Zendrop - Dropshipping & POD

8

Dropshipman: Dropshipping & POD

9

AO - AliExpress Dropshipping by FireApps

10

Trendsi - Fashion Dropshipping

11

CJdropshipping

12

DropCommerce

13

Modalyst-Sell Brand Name Products

14

Ali Orders-Fulfill Orders Easily

15

Blanka - Private Label Beauty

16

Dropified-Automate Your Dropshipping Business

17

ProductPro

18

Spreadr App

19

Importify

20

Inventory Source

21

Roxie

22

Fulfillbot: Dropshipping Agent

23

KakaClo

24

Oberlo-Get the Best Produtcts for Your Site

Show More
1. Search Various Locations
There are lots of different platforms that allow you to find the dropshipping stores that you can use. This can include places like AliExpress, Walmart and more. You can use apps like Oberlo to help you choose products from AliExpress and then import them into your store.
On these platforms, you can find numerous different suppliers that you can use for your website and supplies. Some products that you want to sell on your website can have numerous suppliers. Therefore, you can choose between the best suppliers.
In further points, we discuss how you can choose between those suppliers.
2. Look for Reviews
Now you can choose between suppliers by looking at their reputations. There are numerous ways you can do this. The first thing that you can do is look at the reviews that are listed on platforms like AliExpress and others. Within these reviews, you can find snippets of information that customers leave behind. Often customers don't reveal information about the product, but also the experience they had with the supplier.
So if you notice that a lot of reviews mention products that are broken or that the deliveries are late, you can avoid these suppliers.
3. Contact the Suppliers
Another thing that you should be done is that you can contact the suppliers yourself. Many of them have either a live chat, telephone number or email address that you can use to contact them. If they take a long time to get back to you, don't respond to questions that you have asked or make promises that will be impossible for them to keep, you can also avoid them.
Other factors can determine whether you can trust the supplier. For instance, you can ask for their postal address and then use Google Earth to check the address. You should be able to confirm whether they are a real business.
4. Contact Other Dropshippers
There are also forums and support groups where dropshippers can talk. Here you can ask whether anyone has experience with certain suppliers. Some will give you honest feedback that allows you to assess the worthiness of a potential supplier.
It takes just a few moments to check these forums for more information.
Avi Klein
Vast experience in the online world. Shopify Expert, SEO expert, Web developer and consultant to several online companies. Read more about
our approach
to reviewing themes and apps.