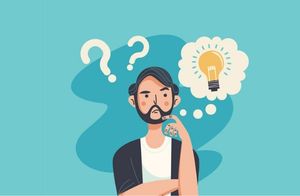 How to Find Dropshipping Suppliers in USA
Last modified: January 13, 2022
Not every dropshipping store has to have suppliers that are located in China or another Asian store. While over there you can find products at a cost-effective solution, they're not always the best for your customers. For instance, there are certain things that only brands in the USA can understand. You can also shorten your website's delivery times and there are environmental impacts that you can consider. To learn how to find dropshipping suppliers in USA in this article.
Recommended: What are the Best Shopify Dropshipping Apps?
| # | Name | Image | |
| --- | --- | --- | --- |
| | Shopify | | More Info |
| 1 | Spocket-World Wide Suppliers | | More Info |
| 2 | Syncee - Global Dropshipping | | More Info |
| 3 | Printful-Sell Printed and Embroidered Items | | More Info |
| 4 | Sup Dropshipping | | More Info |
| 5 | DropCommerce | | More Info |
| 6 | Modalyst-Sell Brand Name Products | | More Info |
| 7 | Ali Orders-Fulfill Orders Easily | | More Info |
| 8 | Blanka - Private Label Beauty | | More Info |
| 9 | Dropified-Automate Your Dropshipping Business | | More Info |
| 10 | ProductPro-Improve Your Dropshipping | | More Info |
| 11 | Spreadr App-Dropship Amazon Products | | More Info |
| 12 | Importify-Get Products from Tons of Suppliers | | More Info |
| 13 | Inventory Source-Sync Thousands of Dropship Products | | More Info |
| 14 | BigBuy EU Dropshipping-Dropship High End Brands - Inactive | | More Info |
| 15 | MXED-Pop Culture Goods - Inactive | | More Info |
| 16 | Fulfillbot: Dropshipping Agent | | More Info |
| 17 | KakaClo | | More Info |
| 18 | Roxie | | More Info |
| 19 | Shopoo | | Inactive |
| 20 | Oberlo-Get the Best Produtcts for Your Site | | Inactive |
Apps can Help
One of the first things that you can do is to look on the Shopify app store. Some of the apps on there are specifically for dropshipping partners within the USA. One of these is Trendsi, which is a fashion dropshipper that is based in the US.
They can offer you clothing and other accessories that can be shipped across all 50 states. Not only do they offer shipping across the US, they can also handle returns for you. This can be very important within the fashion industry as you can imagine as nearly 50% of clothing items will be returned.
However, the app store isn't the only option that you have. There are other options.
Searching Websites
The next option is to search on your dropshipping centers and look at the locations of the brands. A good indicator of the location of the brand is the time it will take for the orders to be fulfilled and delivered. If you're looking at 2-3 weeks or even more, then you probably have found an Asian dropshipper.
However, if you've found a website that says that orders can be with customers within 24 hours, then you can often find that dropshipper is in the USA. Anything under a week could be a good indicator that you've found the right dropshipper.
You can also contact the dropshipper and request their address and then confirm their location using Google.
Ask
One of the best things about the communities online is that they can often be very supportive. Even competitors can help each other succeed. So ask in community forums if any known dropshippers are based within the US. Many sellers should be able to get you into contact with suppliers who are based in the right area.
You might also be able to get better contact information and speak directly to your supplier quicker. The person who gives you the name might also help by offering to email them to let them know that you will be contacting them. This can help build a better relationship with your suppliers that can lead to stronger service from them and lower costs.
Final Word: How to Find Dropshipping Suppliers in USA
If you're looking to find out how to find dropshipping suppliers in USA, then you can follow the three options above. They're really easy and you shouldn't find a problem finding the suppliers you want.
Offers & Promos