How to Get a Tip Report on Shopify
Last modified: December 5, 2021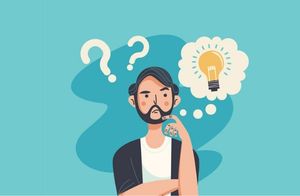 Financial management is very important when it comes to managing your business online. There are lots of ways to manage your finances but Shopify has great options for managing the incoming and outgoings of your business. There are also accounting apps that can help you to manage your reports, like this one here.
One of the reports that you might want to see is how many tips you get. There are numerous reasons why you might want to get this report.
Recommended: 10 Best Shopify Boost Sales Apps – [2023]
#
Name
Image

Get a Free Custom Shopify Store
1

Unlimited Smart UpSell Offers

2

Sales Pop ‑ Boost Sales

3

SALES ROCKET ‑ 40+ APPS in One

4

Sales Notification | Sales Pop

5

Vitals: 40+ Marketing Apps

6

Stream Pop Up & Boost Sales

7

Sales Pop Master ‑ Countdown

8

Ultimate Sales Boost

9

Sumo: Boost Conversion & Sales

10

SMS & Web Push ‑ Pushnami

Show More
Why Get a Tip Report on Shopify
There are numerous reasons why you might want to download a tip report on Shopify. The first is that you need to know how much to pay your staff in their monthly tips. If you've got tips from a restaurant business or another hospitality business, then this can be a regular amount that you will need to calculate. You should pay your staff all the tips that they're due.
For some businesses, tips are divided between all the staff based on the number of hours they've worked in the business during that period. Other businesses pay the tips that were paid for the server/staff member. This can be harder to manage but with a good tip report and an accounting app, this can be managed reasonably well.
Another reason why you might want to record tips in a report is to check the financials of your business by looking at income. You need to know how much is being processed by your business on incoming and tips can be an important revenue stream.
Finally, you might be donating to a good cause that you want to show support for. Therefore, you could want a tipping report to see how much of your income has to be funneled to donations and good causes.
So how do you see your Tip report? Here are the instructions:
Step 1 – Log in
The first thing that you need to do is to access your Shopify admin panel by logging into your store's backend.
Step 2 – Reports
Now you need to go to the 'Analytics' area of your management dashboard before clicking on 'Reports'.
Step 3 – Tips
In the 'Finances' section, you can click on the option that reads 'Show All'. There you can click on the 'Tips' option to show all the tips that have been made to your store. You can further refine this by limiting the tips to your online store by clicking on the dropdown list and selecting the option 'Online Store'.
Final Word: How to Get a Tip Report on Shopify
Above are the instructions on how you can get your Tips Report from your Shopify admin pages. These are worth investing in and you might consider getting an accounting app like those on Xero or Sage to help you manage your finances better.
Avi Klein
Vast experience in the online world. Shopify Expert, SEO expert, Web developer and consultant to several online companies. Read more about
our approach
to reviewing themes and apps.