How to Get More out of Shopify as a New Store Owner
Last modified: December 5, 2021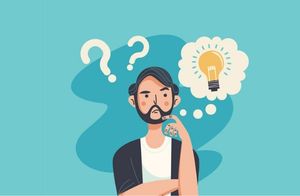 If you've just started your Shopify store and would like it to succeed, then you can consider some of these tips to get more from your store and earn more revenue.
1. Use Solid Pricing
While many stores, like Walmart, use cents within their pricing, this is often to display that the brand is offering value. However, value is not the main purpose of people who are shopping online and there are other ways that you can display this on your website.
The first problem that you will get with customers on Shopify is building trust. There's no physical interaction between you and the customer, therefore, they can find it hard to know whether you're legitimate or not.
This is where your pricing strategy can help. If you price your products in whole dollars, then you can build more trust with audiences. It's the same tactic that Nike uses on their stores. It helps to ensure customers know that there is quality within the products.
This can easily be done on your Shopify store.
2. Add Policies to your Footer
Whenever you publish content online, there should be a direct link to your website's privacy policy and terms and conditions. This can be easily done by having this information on your website's footer. All you need to do is to change the footer in settings.
This helps to build trust and is a legal requirement in many countries across the world.
3. Don't Customize the Themes
There is a temptation by many to buy a theme for Shopify and then immediately customize it with a page builder. This can sometimes yield positive results, but you would need to be a designer with good skills to do this.
This seems counter to also purchasing the theme. After all, a designer has taken the time to create the design of the theme to make it convert well. Why not just add the text and images to the website and ensure that you have all the best information on there instead?
Making sure that you have better product images can be a better option than making changes to a theme design.
4. Add Products Monthly
If you're new, and you're dropshipping especially, you don't want to be adding every product to your website at once. This can become overwhelming and can cause headaches. In the first month, you want to add about 25-30 products. Then repeat the process the next month (or week if you have the time).
This can help you manage the new uploads, get used to the new products and start to build an understanding. However, it also alerts Google to the fact that you're regularly making changes to your website. This can help with ranking and improving traffic levels to your website.
5. Blog
Another thing you should be doing is to blog. Those sites that publish articles at least 15 times per month that are over 1500 words are going to be more successful than those that don't at all. There are several reasons for this, but it all is because blogging is good for search engines.
If you can't think of good blogging articles to write, then speak to a content writer for your website. They can help.
Final Word: How to Get More out of Shopify as a New Store Owner
When it comes to building a successful website on your Shopify store, there are several things that you can do to be successful. The tips above can help you manage your workload but also build trust with audiences, grow your brand online and save on tasks.
Avi Klein
Vast experience in the online world. SEO expert, Web developer and consultant to several online companies.
Read more...
. Read more about
our approach
to reviewing themes and plugins.