How to Get Sales Information for a Specific Product on Shopify
Last modified: December 3, 2021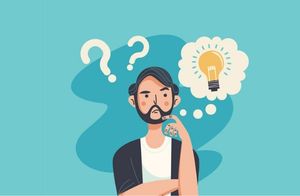 Managing your eCommerce website isn't just about how many sales you're making in a month. It's about noticing trends and behaviours across a long time period to calculate the specific needs of your customers so you can provide them with an ample supply of the products they want when they need them.
At the same time, by knowing the purchasing behaviors of your customers, you can plan your inventory better. It is a huge risk to store lots of specific products within your premises. There can be theft, fire, water leakages or even just degradation of the product over time that can make stored stock worthless.
You'll also notice that costs can be higher if you store lots of a product for a longer time. This is because products stored are taking up space within your premises that can be translated into a cost for floor space, heating, lighting and security. It is better to have your products in stock when you need them.
A classic example of this could be Halloween customers, buying and storing these in December or January seems pointless. No one is going to buying these products until August or September at the earliest, yet you could be spending lots of money in allocating these products space in your warehouse.
Seeing Reports is Useful
Therefore, you need a way to assess the current purchasing behaviors of your customers to determine when you will need these products in stock. Using this information, the sales history reports, you can start to better plan your business' budgets and allocation of marketing/resources to sell more of what customers want when they want it.
However, it's important that you are on one of the top Shopify plans. The basic Shopify plan doesn't have this feature and therefore, you could be missing out on a lot of vital information that could help you improve profitability on your store.
There are other benefits of using a higher Shopify plan, including lower transaction fees, gift cards and POS features.
This information can then be found within your Shopify dashboard, under the Shopify Analytics option. The higher plan you have the more reports that you can access.
Using an App
There is also the option to use a Shopify app to access the sales data of your Shopify store. This can be a more expensive option, but it might offer you more detail than Shopify can offer you. In addition, you might then be able to export the sales data to CSV files in order to conduct your own analysis of the data.
Final Word: How to Get Sales Information for a Specific Product on Shopify
Whether you're looking to find out which products are most popular or looking for trends in the purchasing behaviors of your customers, sales history reports are important. There are two ways to access them: have a higher Shopify plan than the basic, or use an app that gives you access to this information. In most cases, to access this information you will need to pay for the information.
Once you have this information, you can often find cost savings or find ways to improve sales by promoting certain products at specific times of the year or to customers you've not yet bought that product.
Avi Klein
Vast experience in the online world. SEO expert, Web developer and consultant to several online companies.
Read more...
. Read more about
our approach
to reviewing themes and plugins.