How to Get Traffic to Dropshipping Site in [2023]
Last modified: July 4, 2022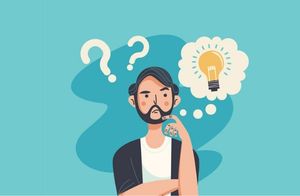 One of the biggest challenges you face is how to get traffic to your dropshipping site. This is vital. The more traffic you get, the more sales you will make, the higher the level of revenue and the more profit you will make. There are several ways to get traffic to your dropshipping site, so here are the options for you and what you can do to improve your traffic.
1. SEO
The most important method is search engines. Search engines should contribute to about 60-80% of your traffic and they can be one of the best conversion paths for your website. Ranking on search engines requires a lot of work and you need to perform lots of tasks to make this right.
Some methods include optimizing your content for search engines by including keywords in certain locations on your page. And you need to publish regular blog content, sites that blog regularly sell 70% more than those that don't.
Finally, you want to have an inbound linking strategy that can help you build trust with search engines.
Some apps can help you build your rank on search engines. For instance, you can use SEO Booster that can help you better improve your website's keyword use and image optimization.
2. Social Media
Social media is another important way that you can build traffic. This is more external. There are numerous social media channels that you can use for your store. Facebook and Instagram are two of the best platforms.
You can also use sites like Twitter, though these can be less effective.
To help you manage your social media output, you can use auto-post apps to help you create content every day. These can be free or premium. Social media doesn't have the best conversion rate, but a lot of product sales have started with a social media post/mention in the past.
3. Email Marketing
Another key way to get people to your website is to use email marketing. This is more for those who've visited your website before, but in 80% of sales, it can take five to twelve touch-points before a sale is made. So you need to subscribe visitors to your website to ensure that you can get them to return.
Use exit-intent and wheel of fortune apps to help you build a mailing list. Then send regular emails. Research has found that sending about 4 emails a week can help you sell more.
4. Push Notifications
The final option is to have push notifications on your website. This is when a browser or mobile alert is given when new sales, stock or blog post is released. Like with emails, you need the user's permission to contact them. But this can be done with one of the push notification apps that is available on Shopify.
Final Word: How to Get Traffic to Dropshipping Site
There are many ways to get traffic to dropshipping website. Above are the four main options that can help you get more traffic and sell more.
Avi Klein
Vast experience in the online world. SEO expert, Web developer and consultant to several online companies.
Read more...
. Read more about
our approach
to reviewing themes and plugins.