How to get your First Sale on Shopify
Last modified: December 3, 2021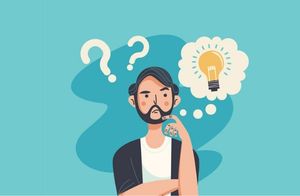 When you've taken the plunge and are looking to build your first Shopify store, you're going to want to get that first sale. It's a massive rush to get it and something to celebrate. But how do you get that first sale?
On average it can take up to 14 days to get your first sale. That is after you've launched your website, not when you've bought the domain and then started building your website. So here are some ways that you can get your first sale on Shopify.
Recommended: 10 Best Shopify Bag Store Themes
#
Name
Image

Get a Free Custom Shopify Store
1

Blockshop

2

Artisan

3

Broadcast

4

Streamline

5

Boundless

6

Fashionopolism

7

Supply

8

Booster

9

Retina

10

Parallax

Show More
Free Options
There are several things that you can do that can help you get your first sale on Shopify. The most obvious ones are posting on social media. This can include creating updates for your business page or advertising in local and national groups (where relevant). Forums can also be included in this area.
You can also use video sharing sites like YouTube and TikTok to build a following and convert some people into buying your products.
If you offer any discounts with coupons or vouchers, then you can use sites that are dedicated to promoting these to make your sale. For instance, you could offer a 20% discount for the first 10 people and then share this with the managers of these websites. You'll soon see that people will come to your website.
There are also other options like email and giveaways that can help you make your first sale. But these are longer-term options and while setting these up, you might find that you've made your first sale just by improving your site's SEO or social media options.
You should also consider blogging. Those who blog more than 15 times per month are found to have more leads and sales. They'll also rank better on Google and improve their reputation.
Paid Options
In addition to the free options, there are also paid options that you might want to include. This can include using targeted ads at shoppers who are on Facebook, Google and Bing. This can help you reach audiences who are specifically interested in your products.
Alternatively, you can try affiliate marketing where other websites advertise your products and link to your website. Or you can speak to influencers who can have your website/brand seen by thousands of potential customers.
You can also try to go more traditional by using print media like newspapers and magazines. This can be done for free if you have something newsworthy and want to have lots of local support. Even something as simple as you've opened up a new store, or you've been given an award can help you reach a bigger audience.
A local leaflet drop or attending a networking event/trade show might also help you make your first sales on your Shopify store.
Final Word: How to get your First Sale on Shopify
Getting your first sale on Shopify is really important. It is something to celebrate and cherish. However, you need to get your website out there to achieve this. There are several tactics above you can use. And remember that your first sale is just the beginning. You need to keep customers coming back and selling to new audiences to make your business a success.
Avi Klein
Vast experience in the online world. SEO expert, Web developer and consultant to several online companies.
Read more...
. Read more about
our approach
to reviewing themes and plugins.