How to Hire Staff for your Shopify Store
Last modified: December 5, 2021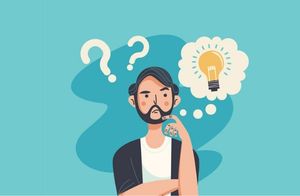 When you grow your Shopify store you might find yourself in the position to hire staff members to help you run your business. There are lots of ways that you can hire staff. You can go more traditional and hire staff on a part-time or full-time basis. Or you can hire contractors or freelancers.
When hiring any staff there are several things that you need to consider. So here are some of the points you're looking for when you're hiring for your Shopify store.
Recommended: Top 10 Shopify Booking System Apps – [2023]
#
Name
Image

Get a Free Custom Shopify Store
1

Restaurant Table Management

2

Booking App by Webkul

3

BookThatApp

4

Rentals and Reservation

5

Timlify

6

Appointment & Booking Pro

7

Bookings on Messenger

8

Sesami: Appointment Booking

9

Tipo Appointment Booking

10

BookedUp

Show More
1. Their Ethics
One of the biggest mistakes that employers make is that they don't hire for the ethics or personality of the employee. Instead, they look for someone who has the training and qualifications. These points are important (as we will cover later), but they aren't the most important aspects of hiring.
The first thing that you need to be looking for is someone that matches your brand's ethics and values. For instance, if you're a brand that likes to work hard and play hard, you don't want someone who is shy and prefers to be at home on their own.
Getting to know the personality of your prospective employees is one of the most important aspects. You need a team of professionals who have similar lifestyles and can get along and ethics is the most important part.
2. Experience
Again, another mistake is that employers often miss out on the experience of the employees. Again training and education often come ahead. However, you can't beat experience. This is the person actually doing the job and doing it well. Always try to find someone who has experience doing the job you want them to do.
This can help them settle down quicker and reduces wastage as they get settled into their new roles.
3. Training
Now you need to look at training and education. This isn't as important as you may think because training and qualifications can always be earned, but experience and ethics cannot be changed. Therefore, this is lower on the list.
However, you can look at training now to see how employees have done. Always take education with a pinch of salt as well. Be sure that you can qualify that they have taken those courses or been to the universities/colleges that the candidates have claimed to have attended.
4. Salary Expectations
Now, look at salary expectations. Be sure that what they're looking for is fair and aligned with current market rates. Some candidates may ask for more based on their experience and results. You can always ask why they think they are worth that. Others may ask for less because they're more interested in working with a smaller organization.
You can negotiate with employees.
Final Word: Hiring Staff for your Shopify Store
As you grow your business there is going to be a time when you might need to hire staff for your Shopify store. Above are some of the criteria you might need to look for when you're hiring staff. And when they are in your business, you can use this Shopify staff management app to help you manage their access on your store.
Avi Klein
Vast experience in the online world. SEO expert, Web developer and consultant to several online companies.
Read more...
. Read more about
our approach
to reviewing themes and plugins.