How to Host Videos on Shopify
Last modified: December 5, 2021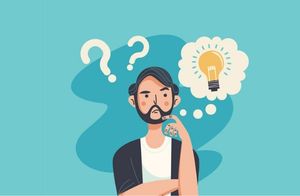 Videos are one of the most effective ways to boost engagement on your Shopify website. Customers are more likely to purchase a product from a website that has a video for a product. You can also sell your brand's premise by using a hero video on your Shopify theme.
You shouldn't host your video directly on your website on any platform and Shopify doesn't allow this. A video hosted on your server can be very hard to maintain performance on your website. The speed will probably be much lower. For every second that it takes for your website to load, you will lose about 7% of your website's traffic and revenue.
The average Shopify website takes somewhere between 3.2 and 6.0 seconds to load. If videos were hosted on your Shopify website, then the speed would be much reduced. Therefore, you should be looking to keep videos on Vimeo or YouTube.
Recommended: 11 Best Shopify Themes With a Video
#
Name
Image

Get a Free Custom Shopify Store
1

Streamline

2

Beyond

3

Booster

4

Mysterio

5

Palo Alto

6

Boundless

7

Startup

8

Fashionopolism

9

Blockshop

10

Ira

11

Parallax

Show More
How to Host Videos on Shopify
One of the best ways to showcase videos on Shopify is to use YouTube or Vimeo and then use an app to add the video to your Shopify website. This can be a way to save on loading times on your website as embedding the video using an app speeds up the process.
However, there can be problems with this. If you don't have enough videos or you have lots of competition within a topic, then after the video ends, your visitors could leave your brand and watch other videos. However, some apps can prevent this.
What are the Best Practices when Using Videos on Shopify
There are specific best practices that you might want to use when having videos on your website. Follow these tips for better performance.
Keep Videos Short
The longer the video, the more of the audience you will lose. About 50% of your audience will drop off after 30 seconds. So keep videos this short.
Add Calls to Action
Be sure that you can include a call to action in your website's videos. This can be something like subscribing to a mailing list, buying a product or liking a Facebook page.
Quality
Be sure that you're filming in good quality definitions. The higher the quality the better the performance you will have. Image and audio quality should be high.
Use Videos Sparingly
It is important to use videos sparingly. One video per product page and one video on other pages. Otherwise, videos will be too distracting.
Final Word: How to Host Videos on Shopify
Use videos on your Shopify website to convert more of your visitors to customers. However, you need to use specific apps to make sure that you make the most of your videos and don't affect the performance of your website.
Avi Klein
Vast experience in the online world. Shopify Expert, SEO expert, Web developer and consultant to several online companies. Read more about
our approach
to reviewing themes and apps.