How to Implement Omnichannel in Retail
Last modified: April 17, 2023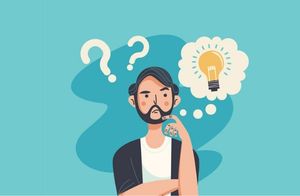 Do you want to know how to implement omnichannel in retail? While it might seem hard to do and you might think that only the large brands should be using it, there are too many reasons why omnichannel strategies should be used across all businesses. This article looks at how you can implement omnichannel in retail and why.
Why Implement Omnichannel in Retail?
There are significant benefits when it comes to implementing omnichannel in retail. The first is that it allows you to improve the customer's experience while they are shopping with you. There are lots of reasons why this is important. The first, and most obvious, is that it will improve the conversion rate of customers. Just a slight increase in the conversion rate on any retail website can have huge implications for the revenues of your brand.
Research has shown that brands that deploy omnichannel strategies effectively can see revenues increase by 9.5%.
But it isn't just the revenues that increase. Research has shown t hat profits increase. This is because the revenues increase accounts for customers who would not have converted in the first place, but also customers who were planning to spend less on their purchases. And the more customers spend on their orders, the more profit you're going to make per order.
Another benefit is that omnichannel strategies can help you increase customer return rates. This is more important because converting an existing customer is far cheaper than converting a new customer. Returning customers are also more likely to spend more on any given order.
How to Implement Omnichannel in Retail
The more difficult part of the process is how to implement omnichannel in retail. The first simple step is to ensure that you're using a good Shopify app for your website. There are lots of apps that you can use, however, one of the best options for your website is to use Omnisend. It is an effective tool that can offer you great support.
Then you need to consider understanding your customer's needs and wants. You can't offer the best experience through your omnichannel website if you don't know what your customers want. If your customers are looking to communicate through social media, for instance, but you've set up more for live chat, then you need to refocus efforts.
Then you need to design an omnichannel strategy that can help you build a coherent and unified voice across all channels. You need to ensure that you have a unified voice because a differentiated voice across channels can be very confusing to audiences.
In addition, you need to ensure that your customer support team is trained. They should know everything to help your business.
Finally, you will want to automate as much as possible. This could include using chatbots and help pages or FAQ pages that can help get the customer the answers they need quickly and without interaction with you or your team.
Final Word: How to Implement Omnichannel in Retail
Are you looking for ways into how to implement omnichannel in retail? Above are the reasons why and a brief strategy into how you can do this with ease and the use of one simple app.
Avi Klein
Vast experience in the online world. SEO expert, Web developer and consultant to several online companies.
Read more...
. Read more about
our approach
to reviewing themes and plugins.