How to Improve the Shipping Experience for your Customers
Last modified: November 20, 2023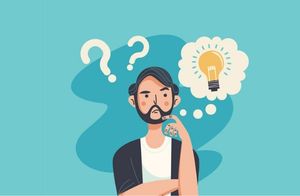 Shipping is one of the hardest aspects of managing any eCommerce store. Unless you make deliveries yourself, you have to rely on the services of a courier or carrier. There are hundreds of couriers that can delivery customer orders for you locally or across the world.
The costs of these can vary, but so can the experience for the customer. While you're not in control of the actual delivery, customers will associate the delivery of the item to them with your brand. If the courier is late, the parcel is damaged or there is another problem with the delivery; your reputation is damaged.
Therefore, you won't retain customers and build a solid, loyal following that can make profitability better for your business.
So, how can you improve the shipping experience for your customers?
Key Takeaways
1
Implementing order tracking on your website enhances customer experience and reduces service inquiries.
2
Offering free shipping can boost order values and customer satisfaction, with strategic pricing to maintain profitability.
3
Regular updates to shipping strategies in line with industry trends ensure continued customer satisfaction.
Recommended: 12 Best Shopify Shipping Apps [2023]
#
Name
Image

Get a Free Custom Shopify Store
1

Shopify Shipping

2

Easyship

3

Shippo Shipping App

4

ShipStation Shipping App

5

Shipping Rates & Delivery date

6

Multi Carrier Shipping Label

7

Shipping Automation by Shipway

8

ShippingEasy

9

Ordoro

10

NetParcel

11

GO Shipping

12

Shipping Rates by Parcelify

Show More
1. Order Tracking
The first thing you should do is to ensure that you have order tracking on your website. One of the biggest concerns for customers is that they don't know where their order is. This often leads to them constantly contacting your customer services team, or you, about where their order is.
However, you can save time, for you and your customers, by adding order tracking on your website. There are apps, like this one, that can interact with hundreds of couriers to track packages across the world.
Order tracking typically only requires the customer's email address, order number or another package ID to work. And the order tracking can be integrated directly into your website through an app on your store.
2. Free shipping
Some customers want to have free shipping before they will consider ordering from your store. Free shipping is still profitable on your website, you just need to find the price point that provides you with enough profit that the extra expense of free shipping is worthwhile.
You should also consider whether next-day free shipping or regular shipping is more relevant to your customers.
To help customers realize that free shipping is available and what amount they need to spend for free shipping, try installing a free shipping progress bar app on your store. These visual cues will help you drive the average order values up and increase profits. It will also make customers happier as well.
3. Shipping notifications
Another important aspect is keeping customers informed about their deliveries. Notifications let customers know where their order is, whether it's being packed, with the courier, out for delivery or delivered.
Notifications can be sent via SMS, email or other forms of communication. Customers appreciate them because notifications keep them informed of the order journey. These messages can also be a great way to upsell or cross-sell or to get positive social signals from customers.
While some couriers offer notifications as standard, it can be best to have your own notification system as well.
Enhancing Customer Shipping Experience
Understanding Customer Expectations
Customers expect fast, reliable shipping when they shop online. Understanding these expectations is key to enhancing their experience.
Offer a range of delivery options and ensure your shipping process is transparent and efficient.
Flexible Delivery Options
Providing various delivery options, like same-day or next-day delivery, caters to different customer needs. This flexibility can significantly improve customer satisfaction and loyalty, especially during peak seasons.
Efficient and Transparent Shipping
An efficient shipping process, coupled with real-time order tracking, reassures customers about their purchase.
Transparency in shipping fees and delivery times is crucial in maintaining customer trust and reducing cart abandonment.
Building Strong Customer Relationships with Improved Shipping Experience
Setting Realistic Delivery Expectations
Communicate clear delivery timeframes to set realistic expectations. This reduces customer frustration and enhances their overall experience with your brand.
Investing in Customer Service
A robust customer service team plays a vital role in a positive shipping experience. Addressing customer queries promptly and effectively can foster trust and loyalty.
Regularly Updating Shipping Strategies
Stay abreast of industry trends and regularly update your shipping options. Adapting to changing customer preferences ensures you continue to meet their needs effectively.
Conclusion: How to Improve the Shipping Experience for your Customers
The experience customers get from the shipping of products from your store is just as important as the product itself. If you use the right apps and systems, you can make customers happy with the experience and this can, in turn, help promote loyalty with your customers, which leads to more profit.
FAQs
How can I ensure the reliability of my shipping services?

Partner with reputable carriers and regularly review their performance. Consistently reliable shipping builds customer trust and brand loyalty.

What is the impact of shipping speed on customer satisfaction?

Fast shipping significantly boosts customer satisfaction and loyalty. Customers value quick delivery and often choose retailers based on shipping speed.

Can offering multiple shipping options improve customer experience?

Yes, multiple shipping options cater to diverse customer preferences. It allows customers to choose a balance between cost and speed.
Avi Klein
Vast experience in the online world. Shopify Expert, SEO expert, Web developer and consultant to several online companies. Read more about
our approach
to reviewing themes and apps.