How to Improve your Website's Sales on Shopify without Apps
Last modified: December 2, 2021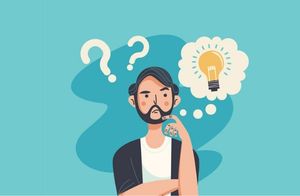 There are numerous ways that you can improve your website's sales on Shopify that don't require you to buy any apps or a new theme. While there are some themes like Shoptimized or Booster that we really recommend, you might already be using them or can't afford them right now. And there are some themes like Vitals and Sales Rocket that can really help you build a better website. Again if you're using these or can't afford them right now, then you need other options.
That is why it is a good idea to look at things you can do to improve your website's chances of making a sale. By improving your website's conversion rate you don't even need to bring in more traffic which can cost more to do. So what are the ways that you can improve your website's sales on Shopify without building another app (or theme)?
Recommended: 16 Best Converting Shopify Themes [Dec, 2023]
#
Name
Image

Get a Free Custom Shopify Store
1

Debutify

2

Symmetry

3

Palo Alto

4

Korando

5

Atlantic

6

Mavon

7

Grid Theme

8

Everything

9

Luce

10

BoosterTheme.com

11

Retailer Multipurpose Fastest Converting Shopify Themes

12

Polaris

13

Pop

14

Plain

15

Shoptimized™ - Highest Converting Shopify Theme

16

Jumpstart

Show More
1. Product Descriptions
The first thing you can try is to change the product descriptions that you're using. There are numerous options here but if you're using very boring, default descriptions of your products you're not going to get very far on selling. Only audiences who know what they want are going to convert.
You need to add more emotive language that sells the benefits of the product not the features of the product. This can be very hard for a novice to do, but you can keep changing text to see how it works. You should also use language like 'you', 'your', etc. that can add ownership to the reader.
2. Product Images
Images are very important when it comes to selling online. Customers want to know what they're getting and good images can help you sell your products with ease. However, when you're using default images, this can damage the chances.
When selling products, even when you're dropshipping, you should look to take your own photos. If you've got the funds, you can have a professional do this for you. This can add lots of sales to your business and can be a good way to differentiate yourself when you've got lots of competitors with the same product.
3. Change Prices
Sometimes changing the price of your product allows you to make more money. Research has shown that when you have a price that ends in a 9, the customers are more favorable to buy this option. The only time that this does not work is if you have two similar products and one is on sale. Even if the sale item is more expensive, the perceived value of the item means that customers are more likely to choose that.
Therefore, ensure that you're pricing your products at the right level for your brand.
Final Word: How to Improve your Website's Sales on Shopify without Apps
There are numerous ways that you can improve your website's sales on Shopify without using any apps. Above are three ways that you can make changes to your website without spending any money.
Avi Klein
Vast experience in the online world. Shopify Expert, SEO expert, Web developer and consultant to several online companies. Read more about
our approach
to reviewing themes and apps.