How to Increase Dropshipping Sales in [2023]
Last modified: March 19, 2023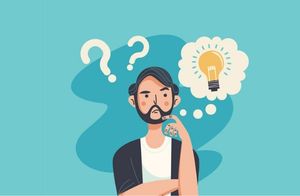 When it comes to running a business, you need to make sure that you maximize sales. This is just as important with dropshipping as it is with any other business model. So if you're looking at how to increase dropshipping sales, then here are some suggestions for you.
1. Increase Traffic
One of the first things that you need to do is to ensure that you are maximizing the traffic to your website. There are several ways that you can do this. For one, you can use an app like SEO Booster to help you rank higher on Google and other search engines. This is important because Google should contribute to about 60-70% of your traffic.
Many small businesses find that SEO is also one of the best ways to build sales on a website.
There are other ways that you can build traffic to your website is that you can build a blog. Those websites that blog regularly can increase sales on their website by 70% through higher levels of traffic. Social media can also be a good way to grow traffic on your website by about 5-10%, which can help you sell more.
2. Build Reviews
The next thing you need to do is to get your website more reviews. There are several ways that you can do this. The first is by emailing past customers and asking them to complete reviews. This can be done on products that are located on your website, or you can use sites like TrustPilot.
Reviews can also be imported by AliExpress if you need them to be. Some Shopify apps allow you to select which reviews you import into your store.
Reviews are trusted by more 81% of customers, and therefore you can increase conversions much better.
3. Email Marketing
Email marketing is one of the top options when it comes to building sales for a website. Email marketing has a $38 to $44 dollar return for every $1 that you spend on it. Therefore, it can really help you to grow your website. Build an email marketing list on your website using popups, exit-intent apps and gamification apps to help you attract users to your mailing list.
Then you can send emails every couple of days that can help you sell more to your audience.
Email marketing can be linked to your Shopify website with the use of apps.
4. Speed Website
Another factor is speeding up your Shopify store. This can be done using several apps and can have a massive impact on your website's performance. Research has found for every second that it takes to load your website, you will lose 7% of your revenue. So use speed boosting apps to help you recover lost revenues.
Final Word: How to Increase Dropshipping Sales
When you're looking to increase Shopify dropshipping sales, use the above techniques for your website. Each is easy to apply and can be done quickly. Results can take time, but with good patience, your reward will be an increase in sales.
Avi Klein
Vast experience in the online world. SEO expert, Web developer and consultant to several online companies.
Read more...
. Read more about
our approach
to reviewing themes and plugins.