How to Make Airbnb Passive Income
Last modified: April 19, 2022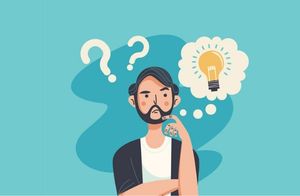 There are numerous ways in today's modern market that you can earn a passive income. If you've got some time and financial sources to invest in, then Airbnb can be one of the best options. Airbnb owners have been earning more than $5,000 or more a month, with limited costs and work. So here is how to make Airbnb passive income for you.
Step 1: Build a Website
While you might want to list your properties on Airbnb, you might also want to have your website. These websites can be used as guides for the local areas. For instance, if you have several properties in New York, you can use the website to showcase the best offers in New York to tempt people to visit the location and stay at one of your properties.
Shopify is a great way for you to do this. And while you're on Shopify, you can diversify your website's revenue by adding sponsored content and more.
Step 2: Choose the Right Properties
Some of the best properties for success on Airbnb aren't in big cities, they can be smaller areas where housing prices are still at the lower end. You also want to check that the property can be used with short-term rentals, some cities don't allow for this.
You also want to maximize bedrooms. Those with four or more bedrooms are better because you can get the maximum amount of return on your property.
You also want a home that is stand-alone compared to a condo.
Step 3: Choose Strategy
You might also want to consider your strategy. Different properties lend themselves to different markets. You want to try for a maximum return, so, therefore, you want urban markets where you can have a mix of business, education and tourists.
You might also want to think about whether you're renting out a whole house or individual bedrooms. Both are good models, but the individual bedrooms can mean that you're waiting until the last minute to fill up your houses. Whole-house rentals tend to be quicker to fill.
Step 4: Decorating and Maintenance
Now you need to decorate the house to make it look good for your audience. You need to handle all the renovations, decorations and find a local housekeeper or handymen (if you don't want to do this yourself).
Be sure that you make sure that the decorations are good for the market you're aiming for. People are going to be basing their decision on images online.
Step 5: Market
Now you need to market your properties. There are several ways to do this and you want to make sure that you have a mixture of marketing avenues. For instance, you want to have marketing on Airbnb, social media, email marketing, blogging and more.
Some of this is needed on your website. There are some apps, like email marketing apps, that can help you create the best content for your audience and improve your returns.
Final Word: How to Make Airbnb Passive Income
Above are the steps on how to make Airbnb passive income. This is an excellent way for you to earn some revenue and can be a good option for those who are happy to travel around and look for new properties.
Avi Klein
Vast experience in the online world. SEO expert, Web developer and consultant to several online companies.
Read more...
. Read more about
our approach
to reviewing themes and plugins.