How to Make Money Dropshipping
Last modified: March 19, 2023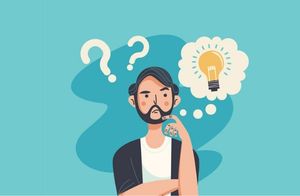 Dropshipping can be very profitable on your website. Whether you are selling your own products on the website as well or relying completely on dropshipped products, there are ways that you can make money on your dropshipping exploits. Below is a group of great tips to teach you how to make money dropshipping.
Recommended: 24 Best Shopify Dropshipping Apps [Sep, 2023]
#
Name
Image

Get a Free Custom Shopify Store
1

AutoDS

2

Spocket-World Wide Suppliers

3

Syncee - Global Dropshipping

4

Printful-Sell Printed and Embroidered Items

5

Sup Dropshipping

6

DSers-AliExpress Dropshipping

7

Zendrop - Dropshipping & POD

8

Dropshipman: Dropshipping & POD

9

AO - AliExpress Dropshipping by FireApps

10

Trendsi - Fashion Dropshipping

11

CJdropshipping

12

DropCommerce

13

Modalyst-Sell Brand Name Products

14

Ali Orders-Fulfill Orders Easily

15

Blanka - Private Label Beauty

16

Dropified-Automate Your Dropshipping Business

17

ProductPro

18

Spreadr App

19

Importify

20

Inventory Source

21

Roxie

22

Fulfillbot: Dropshipping Agent

23

KakaClo

24

Oberlo-Get the Best Produtcts for Your Site

Show More
1. Product Choice
The first thing you need to do is to complete research for your products. There are several factors here that are import, product reputation and product price. The first is really easy to find out, you need to ensure that you have a product that has a good reputation based on reviews that are already out for the product. You can find these usually on the merchant's website but also on other marketplaces like Amazon, eBay and others.
The other is the cost. You want to make sure that the cost that other sellers are selling the product for is more than the unit price on the merchant's website. If so, then you might have a good product. However, there are other things that you might want to consider.
Another thing to look for is the number of sales. Many merchants will list how many sales they've made over the last week, month, three months or year. Look for products that have made lots of sales if you can. Though this can be very relative.
2. Product Price
You want to be able to sell any product that you have on your website with a profit margin of about 40-70%. This is a good enough margin that you can offer sales and large enough that you can earn a good profit from the sale. If you notice that other brands are cutting the profit margin to below 40%, don't bother with the product, look for an alternative.
If there are products that have sellers going higher than 70%, then you have a chance to undercut them and win customers from them.
3. Use Coupons/Discounts
Next, you can use coupons and discounts to tempt customers to your store. Use days like Black Friday, Cyber Monday, post-Christmas sales and more to create seasonal discounts that customers can use to have a deal. Ensure there are time limits on the deal, otherwise, there is no urgency for the customer to make a purchase.
4. Build Trust
Trust is a major problem when it comes to selling online. Be sure that you are offering some trust indicators for your brand. This can be reviews, trust badges and more on your website. Some reviews for the products can often be downloaded from the merchant's website. This can be a quick way to gain trust on your website.
5. Add Urgency
Now you need to add urgency to your website. This can be in form of countdown timers, special offers with limit times and more. These deals can help you make more money from customers who are visiting your website through the FOMO tactic.
Final Word: How to Make Money Dropshipping
There are numerous ways on how to make money dropshipping. However, the above are some of the best ways that you can increase revenues from your website's dropshipping offerings (Make sure to check out our roundup of our Shopify dropshipping apps).
Avi Klein
Vast experience in the online world. SEO expert, Web developer and consultant to several online companies.
Read more...
. Read more about
our approach
to reviewing themes and plugins.