How To Make Money With Shopify
Last modified: December 29, 2021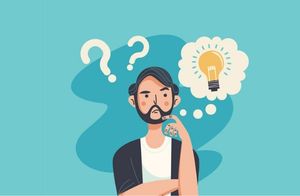 When you operate a Shopify website, you will want to ensure that you're covering costs and earning a living. There are lots of opportunities to earn money on Shopify, including these options we discuss. Let's begin ->
1. Sell Products
The main option is to sell products on Shopify. This is the primary focus of many Shopify stores. You can sell products that you are storing in a warehouse or other facility and when a customer makes an order, you can ship it to them.
Selling products is a great option if you have a physical store or you make your own product. It is quick to setup, easy to manage and you can integrate the two operations by using your Shopify website.
2. Dropshipping
Dropshipping is when you use a company like Oberlo and AliExpress to find products that you sell but are manufactured and shipped by another company. Dropshipping is an excellent business model as it offers entry into the eCommerce market without the expense of buying stock or the logistical nightmare of shipping.
Many Shopify firms are dropshippers and you can use numerous apps to help you out.
3. Affiliate Marketing
You can create an affiliate marketing site. This is where you market products that are sold on another store, like Amazon or another eCommerce store. You will get a percentage of the sale when a customer converts. Affiliate marketing is very easy to enter but it can also be hard to earn significant amounts of money straight away.
For affiliate marketing, you will need a good blogging theme and email marketing app. You will also need to connect yourself with lots of potential products to sell to maximize potential revenues.
4. Sell Services/Digital Products
You can also sell services or digital products using a Shopify store. These can be easily set up. If you're selling digital products you can often increase the range of your customer base. A good digital product, for example, would be images. These can be sold across the world with currency converters and other important apps.
5. Sponsorship
If you have good traffic levels, you might also want to consider selling sponsored blog posts or guest posts. This is when someone pays you to write a piece for your site or to be mentioned in your blog. Rates for this can vary significantly. Costs will depend on past results and, more importantly, traffic levels of your site and their behaviors.
Final Word
If you want to know more about how to make money with Shopify via dropshipping, you can see our guide here.
Avi Klein
Vast experience in the online world. SEO expert, Web developer and consultant to several online companies.
Read more...
. Read more about
our approach
to reviewing themes and plugins.