How to Make Passive Income as a Photographer
Last modified: April 21, 2022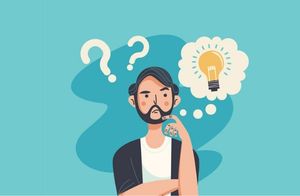 If you're a photographer, earning revenue can be very hard. Unless you've got a lot of booked events, you might struggle to earn what you need to keep your business afloat, especially with rising costs. However, there are ways that you can earn a passive income. So here is how to make a passive income as a photographer.
Recommended: The 10 Best Digital Products Shopify Themes
#
Name
Image

Get a Free Custom Shopify Store
1

Booster

2

Polaris

3

Plain

4

Startup

5

Trademark

6

Empire

7

Blockshop

8

Highlight

9

Express

10

Expanse

Show More
Consider your Strengths
There are several things that for a photographer, are strengths. One of these is that you have your skill in photography. While you might consider it more time consuming to take several stock photos or other photos that you're not being paid for, photos can be a great product for you to use.
Stock photos are a huge market. In 2020, more than $3.3 billion was made from stock photos alone. This is a huge amount and shows that photographers can earn a lot of money.
You should also consider what you take the best photos of. You could be a nature photographer, person photographer or something else.
Therefore, consider your strengths and then go out and take those photos.
Get a Large Library
There are lots of tools that can help you sell more of your photos. However, to get the best results, you need to have lots of photos. The more images that you can sell on your website, the more chance that you will attract the audience to buy something.
If you can diversify your library to add more categories for your website's images, the better.
Get a Platform
Next, you need to get a platform for selling your images. You can host your images on websites that sell images. But that doesn't always give you the best option when it comes to earning revenue. You will have lots of competition, need to rank higher than competitors and also will have to revenue share.
Your own website, using Shopify and having a digital download app is a great way for you to build a successful revenue stream. You can then also use email marketing and social media to help sell your stock images.
You can also set your own rates and collect payments as soon as the images are sold. Just be sure that you protect your content with watermarks.
Create a Photobook
Another option is to use something like Lulu Direct to create a photobook. These are excellent products that can be very popular, especially when you want to create a photobook of specific interest. For instance, selling a book on nature in your local area.
Photobooks don't need to be purchased upfront. With Lulu, you can sell on a print on demand basis, so you only get a charge, when there is an order for one of your books.
Final Word: How to Make Passive Income as a Photographer
If you're looking into how to make passive income as a photographer, several options are available to you. You can create your own website and sell your photos as stock. Or you can create a digital/physical photobook that can earn you a lot of money. Whatever option you create, good luck with your new venture.
Avi Klein
Vast experience in the online world. Shopify Expert, SEO expert, Web developer and consultant to several online companies. Read more about
our approach
to reviewing themes and apps.