How to Make Passive Income as a Programmer
Last modified: April 24, 2022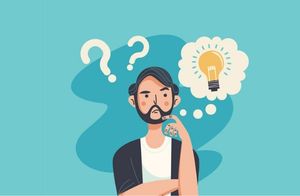 Are you a programmer looking for new ways to earn revenue from your skills? Here are several tips on how to make passive income as a programmer. These are simple to use and can help you build a better standard of living.
Recommended: The 10 Best Good Looking Shopify Themes
#
Name
Image

Get a Free Custom Shopify Store
1

Galleria

2

Trademark

3

Booster

4

Symmetry

5

Artisan

6

Plain

7

Empire

8

Avenue

9

Context

10

Boost

Show More
Step One: Choose a Method of Revenue
There are lots of ways that a programmer can earn passive income. For instance, you can buy a website that advertises programs or software that you collect a commission on when a sale is made. This is called affiliate marketing.
Another option is selling digital assets like snippets of code or something that can be used within a client's project.
Or you can sell courses. This can include books and videos that can help people to learn to program. Or you can sell a book that details more about your programming.
Another option is to develop an app for selling on the Shopify app store. This is a great option because Shopify will help you to market the app and you can sell it on a subscription basis. A subscription basis will provide you with regular income.
Step Two: Choose a Platform
Next, you need to choose a platform that you want to use. Shopify is one of the top options when it comes to selling online. This is because it has lots of different apps that can help collect leads, sell digitally and market to a wider audience.
You can also use Shopify to build a push notification system. You might also want to consider using the platform as a sales platform. Though if you want to develop your own Shopify website app, then you can sell this on the Shopify app store. But there are options that you can sell it on your website as well.
Step Three: Marketing
Now you need to find a way to market your product. Blogging is one of the best options. This is because you need to build lots of content on your website. The more content that you have on your website, the more of an expert you will appear to be to Google and this can help with ranking.
About 70-80% of your traffic should come from Google and other search engines.
However, you will also want to build a lead generation process. For instance, you want to have email marketing. Email marketing has an ROI of about $44 for every $1 spent. There are also ways that you can automate your email marketing to make it more passive.
Final Word: How to Make Passive Income as a Programmer
Want to learn how to make passive income as a programmer? Then above are the options and the way that you can do that with ease. With these strategies, you can improve your earnings every month, but it can take time to get there. So be sure that you're willing to stick it out for a long period, perhaps several months.
Avi Klein
Vast experience in the online world. Shopify Expert, SEO expert, Web developer and consultant to several online companies. Read more about
our approach
to reviewing themes and apps.