How to Make Passive Income From Land
Last modified: April 22, 2022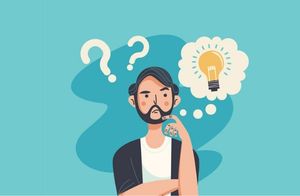 Land is one of the top assets that you can have in today's modern world. There are numerous ways that you can create a passive income from any land that you earn. So here are several options that tell you how to make passive income from land.
Recommended: The 10 Best Good Looking Shopify Themes
#
Name
Image

Get a Free Custom Shopify Store
1

Galleria

2

Trademark

3

Booster

4

Symmetry

5

Artisan

6

Plain

7

Empire

8

Avenue

9

Context

10

Boost

Show More
Create a Website
The first thing that you need to consider is to have a website. The website can be used to create a place to sell services for your land. It can also be used to market what you can offer, the location and be a great way to get yourself to the top of Google.
Shopify is one of the best options for you to create a website. There are lots of apps that can be added to the website to create automation and marketing support that can improve your revenue streams for you.
Consider your Options
There are lots of ways that you can create passive income from land. Here are some of the options for you.
Camping Land
One of the top, and easiest options, is to rent out space on your land to campers. There are lots of groups who like to camp, like youth groups, families and adventurers. These people will pay a set amount for a pitch on your land.
You don't need to do much else apart from granting them access. Though you might want to add other features to your land, such as water and facilities. But these can also be ways that you can increase your revenues. You can also hire someone to help you run it, like cleaners or maintenance teams.
Renting the Land for Events
Events are always looking for places to host events. From sports events to fairs, land is in high demand and you can set a price for people to rent your land to host their event on. You might also be able to rent the land for weddings or parties that can yield good revenues.
One of the best features of this is that you can build cleaning clauses into contracts so there is very little work that you need to do to keep renting out the land.
Advertising
If your land is located nearby some pretty high foot-traffic areas, like along a main road, then you might want to add some advertising space on the outer edges of your land. This can be sold for a lot of revenue every month. Local businesses are going to be the key to this revenue.
It will require you to change the adverts every so often. But many brands will continue to advertise on the same plot for a long time.
Final Word: How to Make Passive Income From Land
Above is how to make passive income from land. There are numerous options and it depends on what effort and what skills you have to which option you choose. And you might also need to consider whether or not the land is suitable for certain options. For instance, a forest might not be very suitable for events.
Avi Klein
Vast experience in the online world. SEO expert, Web developer and consultant to several online companies.
Read more...
. Read more about
our approach
to reviewing themes and plugins.