How to Make Passive Income on Amazon
Last modified: April 14, 2022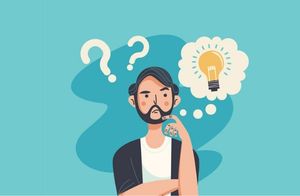 Amazon is one of the top eCommerce platforms online. It has more traffic than most eCommerce stores and therefore is a great place for you to build a passive income that requires little action on your part to earn money. So here is how to make passive income on Amazon.
Recommended: The 10 Best Shopify Import Amazon Products Apps – [2023]
#
Name
Image

Get a Free Custom Shopify Store
1

Affiliate Money Maker

2

DropShip Importer

3

AmaZone DropShipper + Walmart

4

Linksis - Amazon Importer

5

Multichannel Importer

6

Amazon Associate Connector

7

Zonify ‑ Amazon Dropshipping

8

Linkify ‑ Amazon Importer

9

Spreadr App ‑ Amazon Importer

10

Multichannel Importer

Show More
Step One: Choose a Model
Several different models can be created on Amazon for you to create passive income on your website. One option is to create a dropshipping business where you can sell products that a third party will fulfill. There are some options to use fulfilled by Amazon. There are also options where you can have this option on a Shopify website using an app.
Another option is to sell print on demand books. You can sell through a Shopify website using Lulu direct and list your books on Amazon. Or you can use the Amazon KDP system that allows you to create print and digital copies of your book. You can also sell your books direct from your website.
Step Two: Create Products
Now you need to create products on your Amazon account. This can take some time and you might need to consider some of the requirements that are needed for your business to register these products. In some cases, if you choose dropshipping, then you might be able to find the product already listed on Amazon.
Otherwise, you might need to create the product afresh.
If you are selling a book, then you need to write it and upload it to the print on demand service.
Step Three: Create Shopify Website
Now you need to create a Shopify website. You don't need to have a product listed on Shopify. You could use affiliate links to build a good shop and link directly to Amazon. This way, whenever a customer makes a purchase within 24 hours after clicking through from a link on your website, regardless of what that purchase is, you get a commission.
A Shopify website is also a good way for you to get a marketing platform. Amazon can't market your product for you. So customers need to have a path to purchase that you can control. Social media is a poor option, but SEO on Shopify is a much better way of doing it.
Continue to use your Shopify website to market your products. You can use all kinds of techniques to help including email marketing, upselling, push notifications and more.
Final Word: How to Make Passive Income on Amazon
Are you looking to use Amazon, one of the biggest eCommerce platforms on the planet to sell products and generate a passive income? Then you can use the guide above with the three simple steps on how to get your Amazon passive income project off the ground.
Avi Klein
Vast experience in the online world. Shopify Expert, SEO expert, Web developer and consultant to several online companies. Read more about
our approach
to reviewing themes and apps.