How to Make Passive Income on Facebook
Last modified: April 17, 2022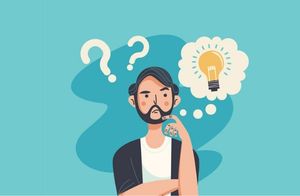 Facebook is still one of the top social media platforms with more content and users than other platforms across the world. One of the reasons why it has become so popular is because of the range of ways that it can be used by brands and individuals. It can also be used as an income source, especially with passive income. So here is how to make passive income on Facebook.
Recommended: 10 Best Shopify Facebook Apps – [2023]
#
Name
Image

Get a Free Custom Shopify Store
1

Google Ads & Google Shopping

2

Advanced Google Shopping Feed

3

Vitals

4

SALES ROCKET

5

Facebook Live Chat

6

Facebook & Twitter Auto Poster

7

Facebook Shop channel

8

FBTrack ‑ Facebook Pixels App

9

Facebook Likes Popup

10

Social Login by NDNAPPS

Show More
Watch
One of the top options is to use Watch, this is Facebook's answer to YouTube where you can publish videos on the platform and then collect ways to earn money. There are numerous options for this, there is a membership/subscription option on the platform, that allows you to offer exclusive content to your subscribers for a small amount.
Another option is to have sponsored content. This could be from a brand that pays you for mentioning or featuring their product. There are lots of ways that this can be beneficial and the cost for the brand can depend on the average number of viewers you have.
Watch is an interesting option and you can build a strong following on there that is connected to your page.
Affiliate Marketing
On your Facebook page, you can connect to affiliate partners, allowing people to click through to third party websites to make a purchase. Then you will get a commission. There are several ways that you can create affiliate schemes, using your website on Shopify as well to improve the revenue that you can generate and connect to brands.
You can also use Facebook to advertise content on your Shopify website that has affiliate links within it.
This passive income is one of the most common. And reports suggest that soon, 40% of all online sales will be as a result of an affiliate scheme.
Merchandising
If you're an influencer, then you can start to use Facebook as a way to sell merchandise. There are lots of options to help you here. You can list products that are on your website through your Facebook page. Or you can create a Facebook shop that can help you sell products.
To make the process passive, you can use several different schemes that can help. One of these is dropshipping, which is when a third party will deliver the product for you. The other option is to use print on demand. This is when you create unique designs and sell them on your store/Facebook.
When an order is made, a printer will create the product and then ship them to the customer. There is little else for you to do.
The advantage of both dropshipping and print on demand is that you don't buy anything until a customer makes an order.
Final Word: How to Make Passive Income on Facebook
Above are some of the best ways how to make passive income on Facebook. It isn't easy and you will need a good following and lots of content. You will need to make sure that your content has all the elements of a good post as well.
Avi Klein
Vast experience in the online world. Shopify Expert, SEO expert, Web developer and consultant to several online companies. Read more about
our approach
to reviewing themes and apps.