How to Make Passive Income on Instagram
Last modified: April 15, 2023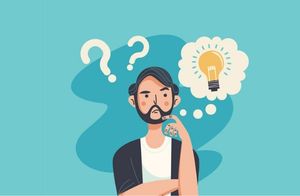 Instagram is one of the top options when it comes to social media. There are several options when it comes to earning money on Instagram. Some of these options are passive income and in this article, we teach how to make passive income on Instagram.
Recommended: 16 Best Shopify Instagram Apps to Promote Your Store – [2023]
#
Name
Image

Get a Free Custom Shopify Store
1

Covet.Pics

2

Social Media Stream

3

Instafeed

4

InstaPlus - Instagram Feed

5

Instagram Feed + TikTok Videos by Tagembed

6

Growave

7

Showcase

8

Gleam

9

Snapppt

10

InstaShow

11

FourSixty

12

Flightplan

13

Section Feed by Maestrooo

14

Instagram Feed & Stories

15

Socialwidget

16

Shoppable Instagram Feed

Show More
Why Make a Passive Income on Instagram?
There are many reasons why a passive income on Instagram can be a good idea. For instance, it allows you to monetize your activities on Instagram which can make the time spent on the platform more worth it.
Another factor is that you want to have a passive income because it means that you don't have to do much more work once the order has been made. This is because passive income relates to commercial activities that require a limited amount of work.
So what are the options for passive income on Instagram?
Sponsored Content
One of the first options is that you have sponsored content on your platform. This is when you have a brand pay you to feature their service, name or product on your content. Rates for this can vary significantly with some brands paying more than $10,000 for a sponsored post.
The amount you can charge for this will depend on your follower count and interaction. So you must improve your following to get the best rates.
Affiliate Marketing
Featuring brands, products and services in your content and then telling audiences how they can order from the seller can help you earn a commission on sales. Affiliate marketing is a great, very successful method of sales, with about 40% of all online sales starting from some sort of affiliate marketing.
Commissions from brands can range. Places like Amazon can earn just 1-3% whereas other brands can pay as much as 40-50%. All you have to do is to make sure that your content is relevant to the affiliate.
And earnings from this can be lucrative with some affiliate marketers earning $38,000 or more.
Merchandising
If you're looking for a good way to grow your brand, then you want to look into getting into merchandising. Merchandising can be done with print on demand with services like Printful and Printify.
Merchandising is one of the top ways that you can sell like an eCommerce. You can also use apps for Instagram to post images of merchandise from your Shopify store direct to your Instagram profile.
Final Word: How to Make Passive Income on Instagram
Instagram is one of the top social media platforms. It can also be connected to other social media platforms like Facebook and it can be connected to your Shopify website with great video options. However, you want to make Instagram part of your brand's revenue streams. Therefore, you need to learn how to make passive income on Instagram, like using one or more of the options above.
Avi Klein
Vast experience in the online world. SEO expert, Web developer and consultant to several online companies.
Read more...
. Read more about
our approach
to reviewing themes and plugins.