How to Make Passive Income on Tiktok
Last modified: April 15, 2023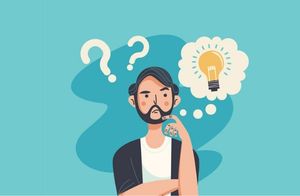 TikTok is becoming one of the fastest-growing trends on social media. The idea of having short videos showcasing a little skit is very popular with younger generations. However, there are also those that want to learn how to make passive income on Tiktok. There are several ways, so in this article, we look at the options.
Recommended: 10 Best Shopify Video Slider Apps – [2023]
#
Name
Image

Get a Free Custom Shopify Store
1

Banner Slider by Secomapp

2

Image Gallery + Video ‑ EA

3

Vimeo Create ‑ Video Maker

4

YouTube + Vimeo Video Slider

5

Slider Revolution

6

UI Chunx ‑ Youtube Slider

7

YouTube Video Gallery

8

Layer Slider

9

Product Slider ‑ Upsell

10

Banner Slider ‑ Image Slider

Show More
Option One: Partner with TikTok
One of the best routes is to partner with TikTok. You can find ways that Tiktok will monetize your channel with adverts and you can earn a small revenue from the number of views of those adverts. This is a great way for you to earn a little money, just like you can on YouTube or other channels.
Option Two: Merchandise
Another option is to promote your merchandise that can be bought on a website, like that on Shopify and supplied through a dropshipper or print on demand producer. This is a quick option because you don't need to do any fulfillment for the orders that are going to come in from your audience.
If you're popular as well, then you can earn a lot of money from your merchandise. You can also swap out your merchandise all the time to make it unique, seasonal, relevant and also scarce. This can help you to earn more revenue from your merchandise.
Merchandise is also another way that you can market your brand. If people see their peers wearing clothing with your branding on it, it acts like word of mouth marketing. You might see more traffic to your videos.
Shopify can be a great help in hosting a merchandising store.
Option Three: Affiliate Marketing
Another option is to get brands to partner with you for affiliate marketing. You can include links to featured brands/products that can include an affiliate code. When a customer clicks on this or adds a coupon to the checkout, you can be given a commission for the sale.
Affiliate marketing is very common and you have to ensure that you partner with the right people. The more people that you partner with as well, the more you can vary the partners on your Tiktok channel.
Option Four: Patrons
Patrons are a great way for you to build a passive income on channels like TikTok. This is where viewers will pay you a monthly amount for you to continue to create content. There are lots of schemes that are available online that can help you with this. However, they can sometimes take a large cut from your earnings.
You can set up your own patron system using Shopify and some membership apps. Therefore, you can keep more of the money that you generate. You can also control more membership and offer other products directly to your subscribers.
Final Word: How to Make Passive Income on Tiktok
If you're looking into how to make passive income on Tiktok, above are four options that might help you. Each of these options has risks, but you could use a combination of them to improve the revenues that you can generate from your business activities.
Avi Klein
Vast experience in the online world. Shopify Expert, SEO expert, Web developer and consultant to several online companies. Read more about
our approach
to reviewing themes and apps.