How to Make Passive Income on YouTube
Last modified: April 16, 2022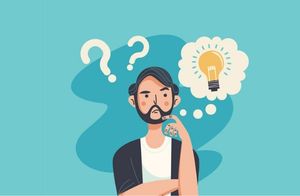 YouTube is one of the most popular video sharing websites online. Numerous videos are uploaded every minute online. About 24 hours worth of content is uploaded every minute. And content creators are finding that YouTube is a great way for them to make money, especially passive income. So in this article, we teach how to make passive income on YouTube.
Option One: Advertising
One of the most common options is to rely on advertising that is available on the channel. For this to happen, you have to have met certain criteria that YouTube sets. It does change on occasion. At the time of writing, creators had to have 10,000 watch hours and 1000 subscribers to get monetized.
You also need to make sure that you don't break any content creator regulations.
Advertising on YouTube doesn't yield great results for your brand. You might be lucky to get about $100 a month from this option. But it is passive income and it can usually cover costs.
Option Two: Merchandise
One of the top options often used on YouTube is for creators to sell merchandise. Usually, these are print on demand products that are sold on their website. When an order is made, a third party will create the product and ship it to the customer.
Merchandise is a great way to engage with audiences and can act as a marketing prompt as well, with your audiences acting as brand ambassadors. In addition, you can earn lots with merchandising as every month you can change what is on option, offer new designs and more.
By changing the designs often, you can improve the scarcity of the products which increases the value of the product.
To help with your merchandising, you might want to create a Shopify website to help manage products. Then you can use an app like Printful or Printify, to help service your brand.
Option Three: Affiliate Marketing
Affiliate marketing is one most common passive income strategies for numerous brands. This is because all that is required is a link to the product/service. When a customer makes a purchase, you're given a commission.
Commission rates can be as little as 1-5% or as high as 50%. You need to choose your content and match that to your affiliate partners.
Option Four: Patrons
Another common option on YouTube is patron and membership systems. This is when viewers pay you a set amount per month for you to keep creating content. In return, you give them special rewards and other perks that keep them with you.
Numerous platforms allow you to do this. However, some options allow you to build a membership site on your Shopify website. This can help you keep more of the subscriptions and have a great area for you to offer perks and offer unique products to your loyal followers.
Final Word: How to Make Passive Income on YouTube
YouTube is one of the most popular ways that you can build a following and business online. All of the options above are great, but you might want to use a mixture of them to make the best passive income. The more that you do, the more revenue that you can generate from your channel.
Avi Klein
Vast experience in the online world. SEO expert, Web developer and consultant to several online companies.
Read more...
. Read more about
our approach
to reviewing themes and plugins.