How to Make Passive Income Online
Last modified: April 13, 2022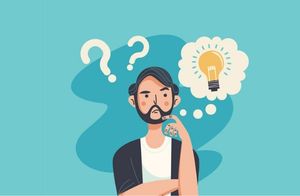 Are you looking for new ways to earn an income online? Are you looking to learn how to make passive income online? Then here are some of the steps that you need to take.
Step One: Choose a Model
Numerous different models are available when you're looking to create passive income. Do you want to dropship, affiliate market, have sponsorship, sell merchandise, sell royalties or something else?
There are lots of different models that you can choose from that it can be hard to decide. The first factor that you need to decide is where do your strengths lay. If you're great at creating designs for t-shirts and clothing, then perhaps a print on demand business would be a great idea.
Step Two: Create a Shopify Account
Now you need to create a Shopify account. You can create an account on Shopify with a 14-day free trial. This length allows you to build your website with plenty of time.
Step Three: Build your Shopify Store
Now you can build your Shopify website. This is easy to do. All you need to do is to add the theme of your choice and then customize it. These are simple to customize with new images, pictures, videos and more added to your website with a click of a button.
You can also connect your website to your passive income option. For instance, if you're looking to generate income through your website thanks to affiliate marketing, you can do so within one of the apps.
If you're looking to sell ebooks or print on demand books, you can install the Lulu Direct app. Or if you want to sell print on demand clothing, you can install one of the print on demand apps that is available from the app store.
There are so many options.
You will also need to add the products/affiliate links that you want to include on your website here. Ensure that everything is built ready to take the passive income.
If you're building a membership site, this can take a long time. So you might want to create a smaller membership area and then build upon it as you grow.
Step Four: Market your Brand
Now you can start to market your brand on social media, email and build good SEO for your website. This is the hardest part of the process as it will take time.
Research has shown that blogging is one of the best ways that you can complete this, however. By publishing 15 blog posts per month, you can improve your SEO and increase traffic. Blog posts should be at least 300 words long, but the longer the better.
The more marketing that you do, the more traffic that you can attract and the more revenue you will generate.
Final Word: How to Make Passive Income Online
Above are the four steps that you need to learn for how to make passive income online. These are simple to implement and perfect for those new and experienced in the business.
Avi Klein
Vast experience in the online world. SEO expert, Web developer and consultant to several online companies.
Read more...
. Read more about
our approach
to reviewing themes and plugins.