How to Make Passive Income with Affiliate Marketing
Last modified: April 29, 2022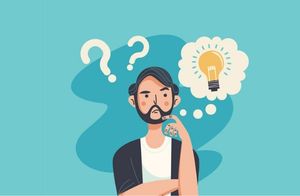 Affiliate marketing is one of the top options when it comes to earning a passive income. There are lots of brands online that make the majority of their revenue with affiliate marketing. And there are lots of home-based businesses that do the same. So in this article, we show you how to make passive income with affiliate marketing and Shopify.
Recommended: 10 Best Shopify Blog Themes [2023]
#
Name
Image

Get a Free Custom Shopify Store
1

Kinder

2

Maker

3

Booster

4

Blockshop

5

Retina

6

Supply

7

Broadcast

8

Mobilia

9

Parallax

10

Ira

Show More
Step One – Choose a Niche
The first thing that you need to decide upon is the niche that you want to get involved in. There are affiliate marketing schemes for almost all products and services online. Therefore, you can go with something that you love.
For instance, if you're looking to talk about basketball, then you can create a website that links to sports shops or sell tickets for games in different areas.
Step Two – Build a Website
Now you need to build a website. There are lots of different options when it comes to platforms, but Shopify with one of the best themes like Booster and Shoptimized are the best options. These are fast themes with a good system that allows you to outperform your competitors.
Both of the themes mentioned have a loading time of less than a second, so traffic loss won't be huge. At the same time, you will be able to build a good looking website with drag and drop page builders.
Both themes also have lots of features that can reduce your requirement for apps, helping you to save money.
Step Three – Get Affiliate Partners
Now you need to find affiliate partners for your website. This can be tough to start with. But go firm. Find the partners that will work with you and you can always add some later on.
Step Four – Create Content, Lots of Content
Now you need to create content. Research has shown that those brands that create more than 15 articles per month and of a decent length (more than 1,200 words) will get the best results from content marketing.
Ideally, you want to be publishing a post per day. This will get you the best attention from Google and other search engines. Writing this amount can be tough, but the average blog post only takes about 3.5 hours to write. This means there is plenty of time left in the day for marketing.
Step Five – Marketing
Now you need to market your website. This can be done based on social media, email marketing, push notifications and other options. Marketing should take at least an hour a day.
You might also look at ways to build inbound links to your website. Several media outreach programs can help with this.
Final Word: How to Make Passive Income with Affiliate Marketing
When it comes to learning how to make passive income with affiliate marketing, the above are the only five steps you need. It is really easy to do, you just need the passion to make it a success. And with Shopify, you can get 14 days to get your website up and running with their free trial.
Avi Klein
Vast experience in the online world. Shopify Expert, SEO expert, Web developer and consultant to several online companies. Read more about
our approach
to reviewing themes and apps.