How to Make Passive Income with Online Courses
Last modified: April 30, 2022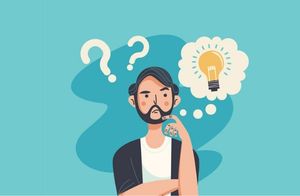 Online courses are really popular at the moment. The eLearning market was worth more than $250 billion in 2020. Between then and 2027, the growth of this market is expected to accelerate with a growth rate of 21%. This has all been thanks to new technologies and the way consumers are now looking at their development. So, learn in this article how to make passive income with online courses.
Recommended: The 10 Best Shopify Membership Apps – [2023]
#
Name
Image

Get a Free Custom Shopify Store
1

Community Builder

2

Bold Memberships

3

Social King

4

AAA Membership + Subscription

5

Seal Subscriptions

6

Recurring Order & Subscription

7

Rebuy Personalization Engine

8

Simplee Memberships

9

Membership Management Suite

10

Conjured Memberships

Show More
What Platform to Use
There are numerous platforms that you can use to deliver and take money for your online courses. Some of these will take a commission from the sales that you make, as well as put you in a group of other course leaders and not allow you to flourish. Therefore, it is best to host your own course.
One of the top options for hosting your own course is to build a website on Shopify. With Shopify all you need to do is to have:
An account with a custom domain.
A good theme like Booster or Shoptimized
A course app
SEO options are delivered through an app like SEO Booster
And your course.
The costs for this are also pretty low and you can build numerous courses without additional costs for doing so.
How Long Does it Take?
It doesn't take that long to get going on Shopify. Creating your first website on Shopify can take just a few hours to do. And then you're waiting for the average sales time which is about 14 days for most Shopify stores.
But it does depend on your website's prices. Those with higher course costs are going to be waiting longer to make that first sale.
To help you, try a discount for those first 10 students.
And when it comes to making new sales, try having a review app to improve the trust factors that are on your website.
Are There Limits?
No, there are no limits on your Shopify course store. All you need to do is build and get going. One of the best things about courses on your Shopify store is that the whole process is completely passive.
Therefore, you can concentrate on the marketing of your website. This should include creating blogs and building other courses to maximize revenues.
Don't forget to get a mailing list. This should include past students as these people are more likely to buy from you again.
Final Word: How to Make Passive Income with Online Courses
Above are some simple tips on how to make passive income with online courses. These are great tips that can help you to create a great business on Shopify with your current expertise.
Avi Klein
Vast experience in the online world. Shopify Expert, SEO expert, Web developer and consultant to several online companies. Read more about
our approach
to reviewing themes and apps.